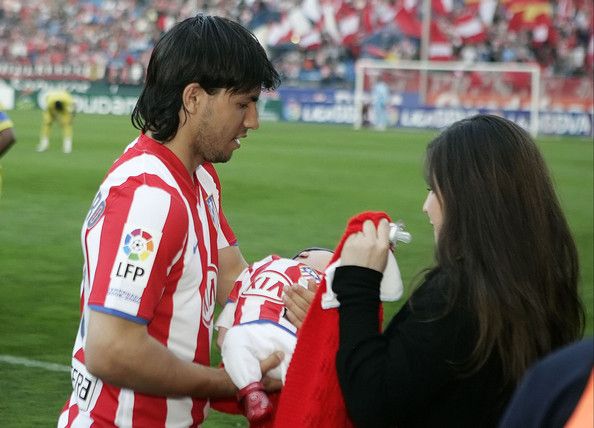 So a sad day has come, and according to reliable sources in Argentina, Gianinna and Kun Aguero have officially parted ways. Kun has already packed his bags and left the family home following allegations that he cheated on his wife with a dancer. So it isn't just Tiger Woods who should be avoiding the feminism society these days!
Anyway, gossip rags are saying that Kun is "not used to married life" and that the emotional discomfort he is facing at home has led to his dismal performances on the pitch. The main problem was he wasn't comfortable idea of raising a family yet and while he initially showed good behavior, over time the relationship began to crumble and Gianinna often 'questioned' her husband's frequent nights out.
For now, her intention is to stay a while longer with Benjie to save the relationship. But if it does not work out – according to people close to the family – Gianinna could return to Argentina with the child. By the way, what does The Dona have to say about all this and will blood be thicker than water in his team selection? (via La Nacion with thanks to Kickette).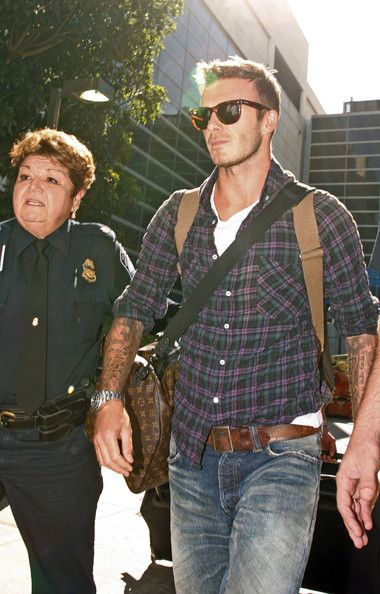 On the eve of the star-studded World Cup Draw, Mickey Mouse's Muse aka David Beckham remembers Nelson Mandela! What a great PR team he has… "When I was last here with England, I had the honour of meeting Nelson Mandela. That was the highlight of my career; to meet such a great man and a strong man and such a passionate man about sport and life will always stay with me."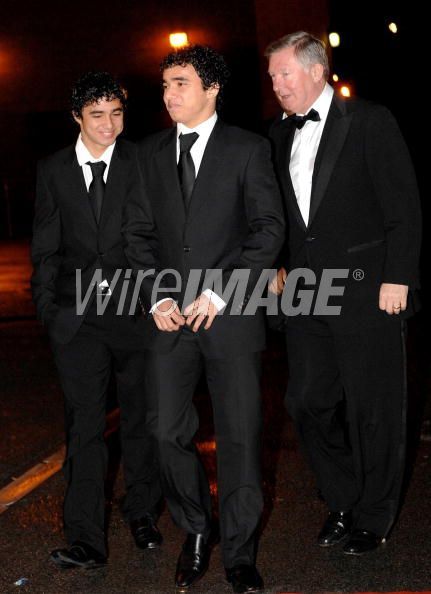 Lastly, your favourite pair of Brazilian gêmeos happened to arrive at the same time as their coach in a UNICEF benefit earlier this week. They tried to tell their older brother to drive slower but…it was too late, and they got out into the pavement at the same time! Look at Rafael's face.  Nós queremos beliscar-la!
Show romanization
via La NacionAFP, Bauer Griffin and WIRE Image