In many ways, it's good that the Rojiblancos are starting to realize that they're entitled to purchase a few new manos to save themselves. So President Enrique Cerezo did not waste any time during this short and cruel January transfer window (ha-ha) and aptly summoned the services of Juventus's Tiago!
Of course, the Portuguese International is one of 4255th other footballers dying for a taste of first-team football to make their World Cup squads. For now, it's looking a bit like a shoe sale frenzy. "Rápido! Esta es la mitad del precio!" they scream.
Anyway, Tiago denies all of this absurd accusations so we shall put our hands together and be silent. "I have not come to Atleti because of the World Cup because I believe that I have the confidence of Queiroz. I am here to play in Spanish football and to help this team," he said. Be good, Tiago, and you too will receive a warm hug from the fans.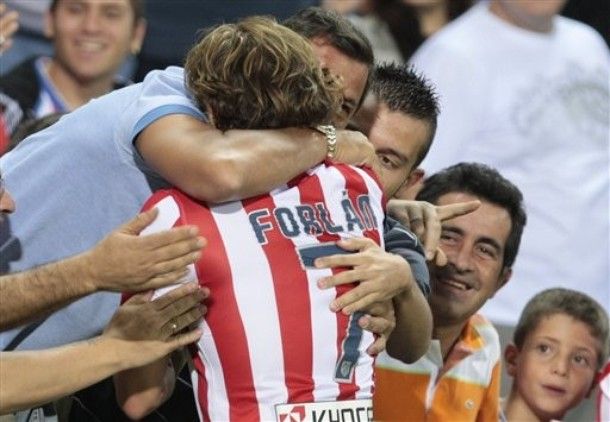 via Reuters