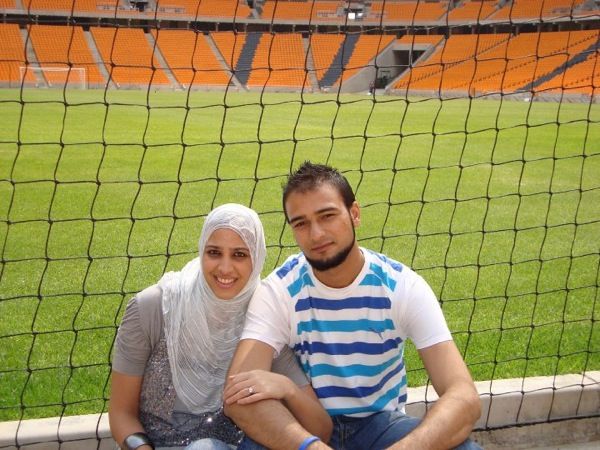 Lo emocionante! The tours to all the World Cup stadiums have officially commenced! Fútbolita's friends from South Africa – Zaaker and Nabilah – both sent photos from their fantastic trip to Soccer City (Johannesburg) and the Mbombela Stadium in Nelspruit. Soccer City will host both the opening and final games of the World Cup (força, selecao!) while Mbombela will host four group stage games.
Both Zaaker and Nabilah are football fanatics, and will be following the World Cup extensively as it plays out (literally) in their own backyards! Maravilloso!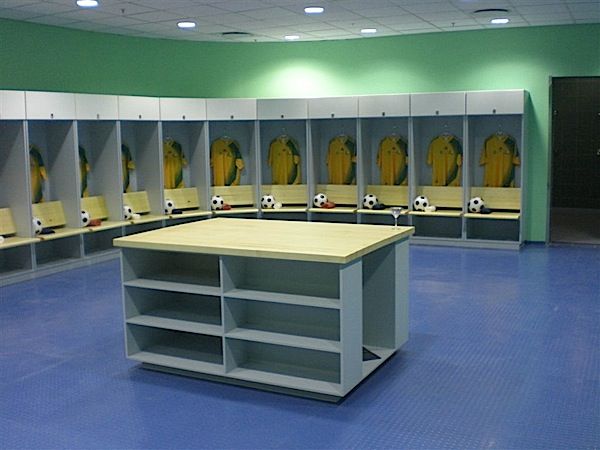 Check out the changing room of the Mbombela stadium! This is probably where Nilmar and Robinho will feign a dance while the resident joker Luisao plays the drums in a sarong (that's IF he gets called up…) Soccer City's changing room is the last photo below!
All photos © Zaaker Bham
---
Futbolitas, got an experience to share? Did you visit a stadium, meet a player or attend a match? We'd love to feature your experiences here! Get in contact with us at pregunta @ futbolita.com!