POOOOR FIN! Boca Juniors are winning again and doing justice to their celebrity fans and proud graduates i.e. Tevez the Tasmanian Devil. More importantly, following his brace against Arsenal de Sarandi, Martin Palermo is telling The Dona to ditch Kun and pick him instead for Argentina! Patience man, the Argentinean attack is getting a little bit too crowded these days. They say the fastest way is to follow The Dona to a weekend spa but disculpe tios!, you'll have to compete with Veronica Ojedo for that.
Yes, it's a little dark but it's Real's goalkeeper, Iker Wedgiellas, his beard and amiguita, Sara Carbonero! The duo headed out to a little pizzeria in Madrid on Saturday aka el derbi/Messiahdista day! By the way, Saralita is a Spanish sports journalist (a hundred bonus points) and por supesto, she is gawwwwjus!
Anyway, she was with him on the morning of el clasico (the grannies of the world are collectively raising their eyebrows!) and accompanied to "console him" after the game. Onlookers also said they were very "lovey-dovey" and we say por que no?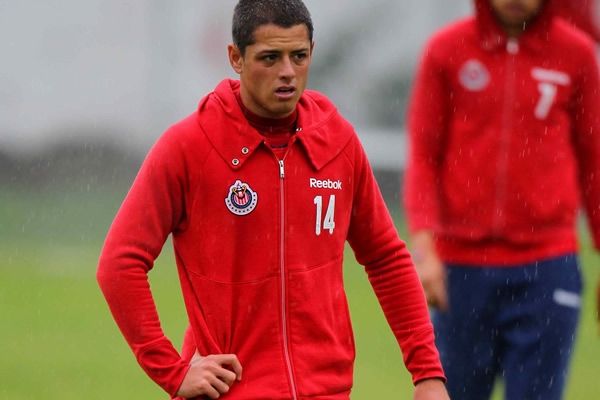 Yes, Mexico's little Chicharito aka Javier Hernandez is making all the United fanaticos EBRIOS de entusiasmo... drunk with excitement about his arrival to England. He'll officially start work in July, which means that he'll join them after South Africa so ya'll can stop fussing because you'll get a preview of what's to come.
Anyway, looking at tipo, he is clearly the hybrid of Ibrahim Afellay and Cicinho but the 'little pea' also has a girlfriend named Leticia Sahagún! Here they are at a Chivas (Chicha's former club) black tie event… He'd better not dump her for a Jordan lookalike when he comes to the UK. Ten ciudado!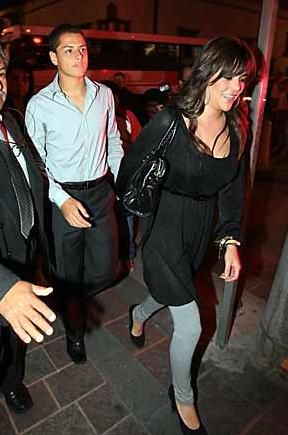 via Hola, Reuters, Medio Tiempo