It's been a while since we came across an in-depth interview with a Madridista – and this one on FIFA.com with German international Sami Khedira certainly does the job! He spoke about adapting to the Spanish lifestyle, playing in the La Liga and facing competition from younger players. Yes, futbolitos face this on a daily basis and especially in a competitive team like Real Madrid, your place is never really guaranteed.
About Cristiano Ronaldo :
You should never judge people from afar. Obviously he is the best footballer in the world alongside Lionel Messi. Everyone wants their photo taken with him or an autograph and I think that's quite a strain on him. His way of playing football is very attractive but also quite provocative, but as soon as he's in the dressing room he's no longer the superstar. He's just Cristiano Ronaldo the person. He's very polite and respectful to others. He's also a very helpful and ambitious guy who always wants to win. He tries to live a normal life, as far as is possible for a person in his position.
Also, did you know Sami was dating Lena Gercke, the winner of Germany's Next Top Model? She's working it here!!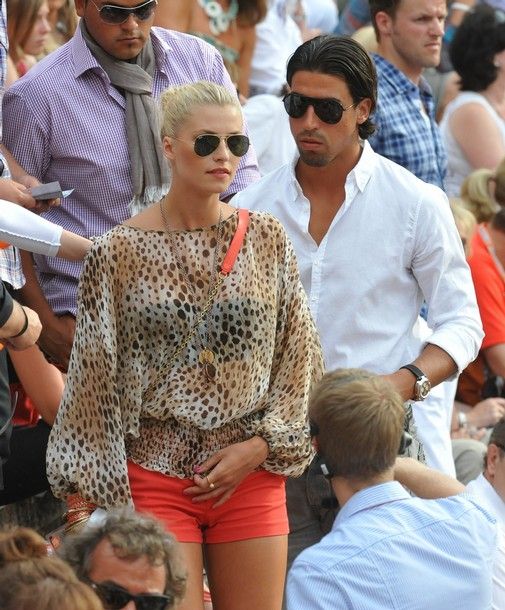 via Reuters & FIFA.Com