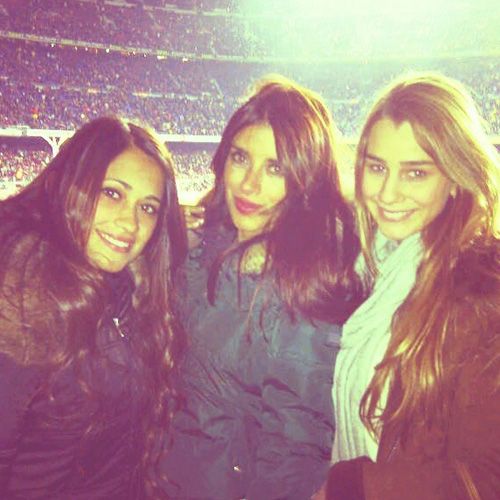 They may have lost to Osasuna over the weekend, but don't blame it on lady luck, por favor! Here's a snapshot of Barcelona's 'girlfriends club' at the Nou Camp last week during Barca's Copa del Rey semi-final fixture.
From left : Antonella Rocuzzo (Lionel Messi) Daniella Semaan (Cesc Fabregas) and Julia Vigas (Thiago Alcantara) all cheered their men on from the stands. Daniella, as some of you may know, is Fabregas' new Lebanese namorada. In fact, Fabregas is so smitten by her that he actually tattooed the letter 'D' next to some Arabic characters on his left arm, which reads "mi vida para siempre" (my life, forever). Moc Moc!!
Photo credit : Hola!