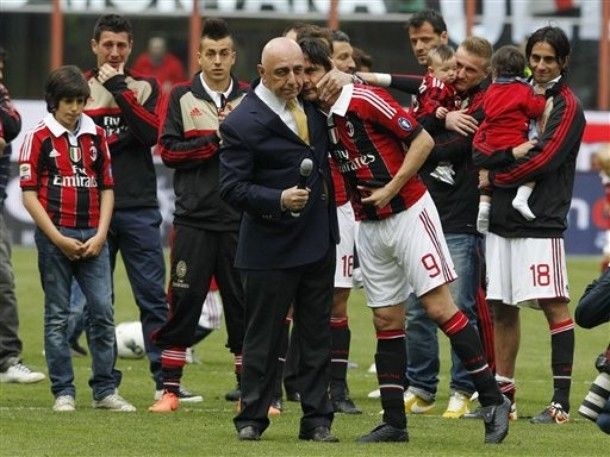 There were a lot of tears at the San Siro yesterday afternoon, as Milan officially bid farewell to six of their players – Gennaro Gattuso, Pippo Inzaghi, Marc van Bommel, Clarence Seedorf, Gianluca Zambrotta and Alessandro Nesta. Milan have traditionally valued their older players and consistently offered them first-team football, despite being criticized for not moving ahead with the times. But nearly all of them decided to call time on their careers and move on from Italian football last week, with fans declaring it the "end of an era".
"Thank you Milan, thank you football. Allow me to call you my own, the people of Via Turati, from Milanello to the offices to the phone operators to the warehouse workers, the physiotherapists, the doctors, the cooks, from the stadium to the changing room. All the people who saw me on Sunday with the short sleeves and shook with the hope that I would score," – Inzaghi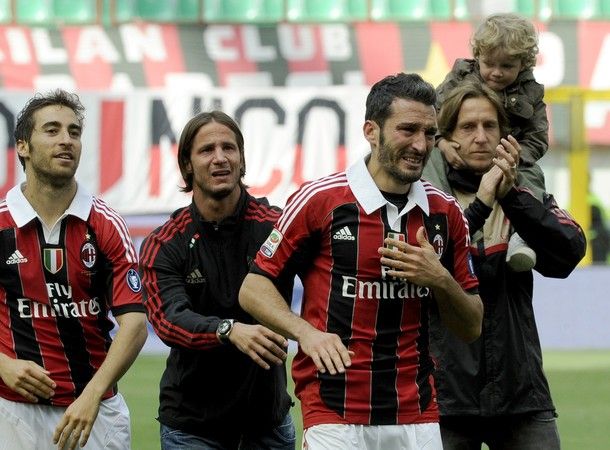 For Zambrotta, it was especially painful as he did not drop hints about leaving the club until the very last hour. When the final whistle blew, he broke down as Milanistas saluted him for the last time.
"This was my last match at San Siro. It's very hard to speak during a moment like this. Emotions are taking over everything. It's really strange to see all the others wave goodbye to Milan here. My last game at San Siro is a very special moment, but it will not be the last match of my career. I have not decided yet where my future lies, though. We'll see." – Zambrotta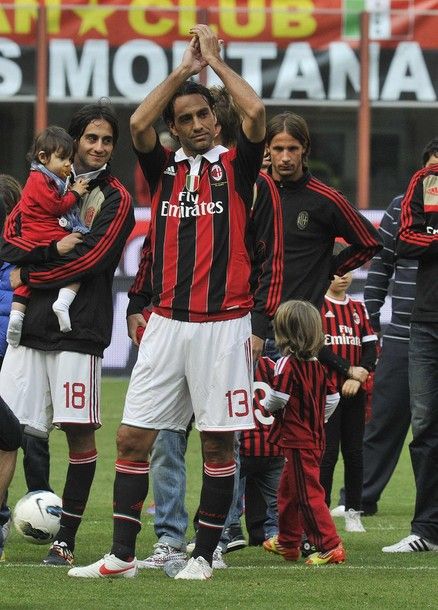 As for Alessandro Nesta, his departure from the club on Saturday comes as no surprise, as critics had been calling for his head for many seasons now. The injury-prone defender has been a fantastic employee for Milan (a poster boy and figure of leadership) but apart from being his glorious veteran role, Nesta's recent form has paled in comparison to the onslaught of younger talent such as his "heir", Thiago Silva.
"Previously, I had the responsibility of being heir to Paolo Maldini because I took his place in the team and now there is another great player stopping in Nesta … It is sincerely difficult to describe a great champion like him. He's a great man, he helped me a lot in these last two years we have played together and I'm so sorry [he's leaving] because he is so good for the squad and for keeping dressing room together too. With his departure, Milan loses on both counts," said Thiago Silva.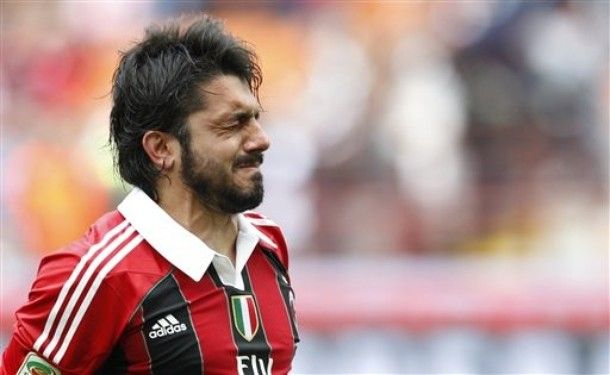 One of the players we'll definitely be missing is Gennaro Gattuso (or 'Gangsta Gattuso!' as we call him around here!) whose departure from Milan – and Serie A football – is quite tragic. Who else are we to poke fun at now for setting up a fish shop and his "triple vision" woes?!
"I couldn't give any more on a footballing level, I felt empty, I didn't feel like a warrior any more but more like a mascot, a pennant.

I didn't expect to have a fixed place (in the team), the only one of those is death. It's normal that no-one likes to sit on the bench but I've always respected my coaches."

– Gattuso
It must have taken a lot of guts to make a decision like that, given the fact that the dressing room can be a rather egoistical place and everybody wants to play. Eventually, you're assessed according to your abilities to perform at the top-level. For Milan, it was a matter of practicality.
"A cycle has come to its end, just like those of the Dutchmen (Ruud Gullit, Marco van Basten and Frank Rijkaard) or (Paolo) Maldini and (Alessandro) Costacurta.Our time has come now but I hope the tradition continues, that they won't lose the respect there is in the dressing room. I don't want to be a deadweight for anyone, even though the club wanted to keep me, I felt the need to go. It's not easy but you have to make tough decisions in life and I think I've made the right one.