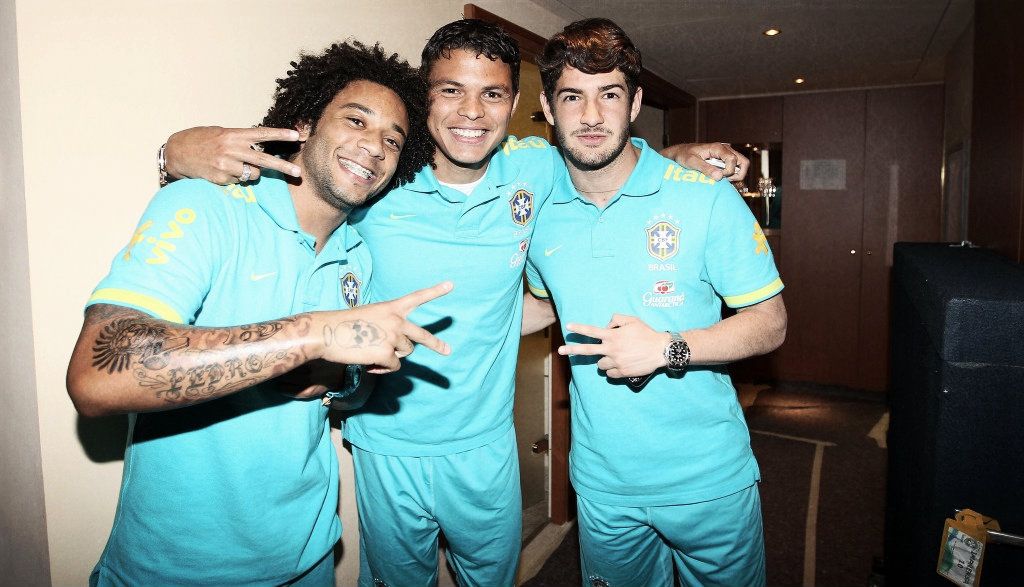 Brazil's national team are heaving a huge sigh of relief because the Euro Championships are virtually non-existent for them and friendly matches scheduled from now are the equivalent of a "férias" (vacation). Well, at least until the Olympics come around and Brazilians start yelling "Gold Medal for futebol!" again. Indeed, they'd better win the gold before Pele volunteers himself as Mano Menezes' replacement coach in 2014 and we'd all be doomed to sit in that room as he begins his "Cuando Mano…" speech.
As always, our apologies for drifting away from the topic at hand! Brazil are set to face Denmark in a friendly tomorrow in a Euro 2012 test for coach Morten Olsen. Unlike his compatriots, Olsen has already picked his final 23-man squad and half of them will face a predominantly European-based Brazil squad in Hamburg, Germany.
Players such as David Luiz, Marcelo, Pato, Sandro, Hulk and Thiago Silva all turned up at the team hotel yesterday, understandably excited about their 'free' summer ahead. Hulk, who has been linked to a Chelsea move all week, was also given a special welcome by Luiz. Future teammates next season, perhaps? Fist pump!
Also, here are some photos from yesterday's round of Euro 2012 training sessions, featuring Spain, Italy and Portugal. For equal measure, we've also included a nice portrait of Mario Balotelli, in case you were planning to print it out for the family album!
Photos via R.Ribeiro & Reuters via Daylife