New reports in the Portuguese press on Wednesday have revealed the efforts of Portuguese Football Federation to attend to  Cristiano Ronaldo's every whim and need. The radio show, 'Fora de joc' revealed that the federation operates on a budget of €33,000 per day and that Ronaldo is the only player to be assigned two bodyguards (who followed him to own epic nightclub rejection show two weeks ago) and his own suite in the hotel.
The hotel the 'Seleccao' are staying at also underwent major renovations earlier this year to install giant plasma screens and four different types of saunas for the team's use. In addition, the Portuguese press are in disagreement over the amount of money spent on the national team. If they fail to qualify for the quarter-finals, the elaborate saunas would've been in vain!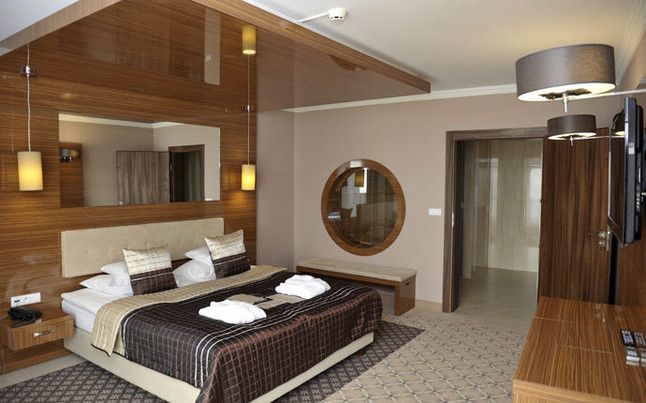 On the other end of the money-spending spectrum is Spain. Due to the country's ongoing economic crisis, the Spanish National team is operating on a budget of €4000 a day and are still trying to cut further costs. It was also revealed that Vicente Del Bosque asked his players to share a room in their hotel (like the Brazilians!), but UEFA rules strictly state that, "every player must have his own room." Awww, how generous of Platini!

Realistically speaking, the players would be able to afford better rooms and upgrades anyway – but it's fantastic that their focus is on the tournament and not the sauna, plasma TV or whether the room has Wi-Fi! (ok, that's important to Fabregas but you get our point).

Meanwhile, in even more puzzling revelations, the Croatian team is said to have built a mini "amusement park" in their hotel grounds in Warke for their enjoyment. Upon further investigation, we found out that they are presently putting up in a 'ranch' that covers 100 acres and is owned by a rich family.
The Croats also had a special 'recreation' space built for them to play table tennis and billiard, with a golf course located hundred meters from the hotel. There's also a horse-racing track close to the hotel, just in case Eduardo gets bored! Indeed, it's almost like an 'amusement park' in itself!