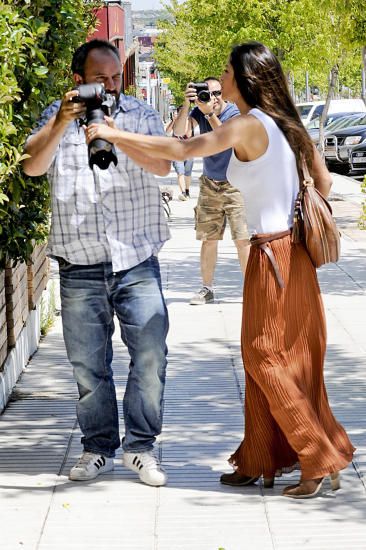 Spanish captain Iker Casillas and his girlfriend, Sara Carbonero, stepped out for lunch at Boadilla del Monte yesterday, but were instead involved in a scuffle with the paparazzi. The couple are used to being stalked around their homes by creepy photographers but yesterday, Carbonero got into a heated argument with a photographer who allegedly came too close for comfort and said a few words that offended her. She was also unhappy with the photos he had taken on his camera and demanded for him to delete them immediately, but unsurprisingly, he refused.
According to the Spanish tabloids, Carbonero is still grieving the death of her grandfather and it is possible that the photographer had made a remark about the Iniesta penalty mistake she made during the semi-finals of Euro 2012. Ouch!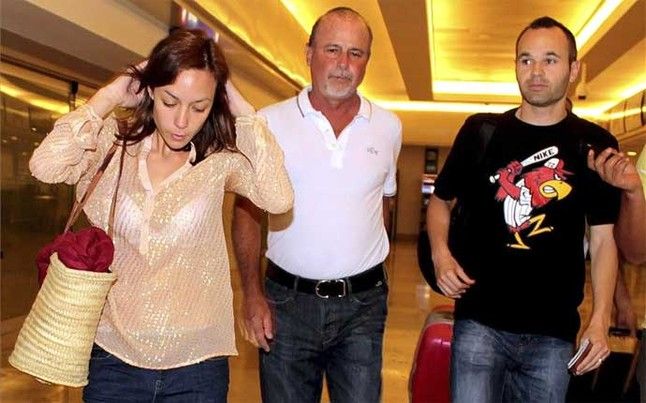 Barcelona's newlyweds, Andres Iniesta and Anna Ortiz were spotted arriving in Cancun, Mexico for their honeymoon earlier this week. Interestingly, the couple will be taking new marriage vows later tonight in a traditional Mayan ritual involving corn and cocoa. These traditions have flourished in southeastern Mexico and the 2012 Ballon d'Or winner (seriously, who else is going to win it next January?!) and his new bride will be doing fun things such as exchanging their vows in the sea with their wedding clothes.
And here's a fun clip of a Mayan wedding!