Lionel Messi resumed his preseason training at Barcelona's Ciutat Esportiva gym yesterday and almost instantly drummed up comparisons to Maradona. After examining his condition, Fernando Signorini, the Argentinean physiotherapist who masterminded Diego Maradona's fitness plan at Mexico 86′  (which Argentina won, of course) declared that Messi has yet to reach his peak as a player. Unbelievable? What exactly is Signorini expecting – a SubHuman Alien Footballer? Wait….
"Leo will come to completion this year, starting with this season. Maradona was only 25, the same age as Leo has today, and he had already reached (his) optimum competitive (age) to make history. Among other things, he will also become a father and this will motivate him to excel and be the best dad in the world. Leo is going to want to give his child the best (gift): a ball and a lot of goals." – Signorini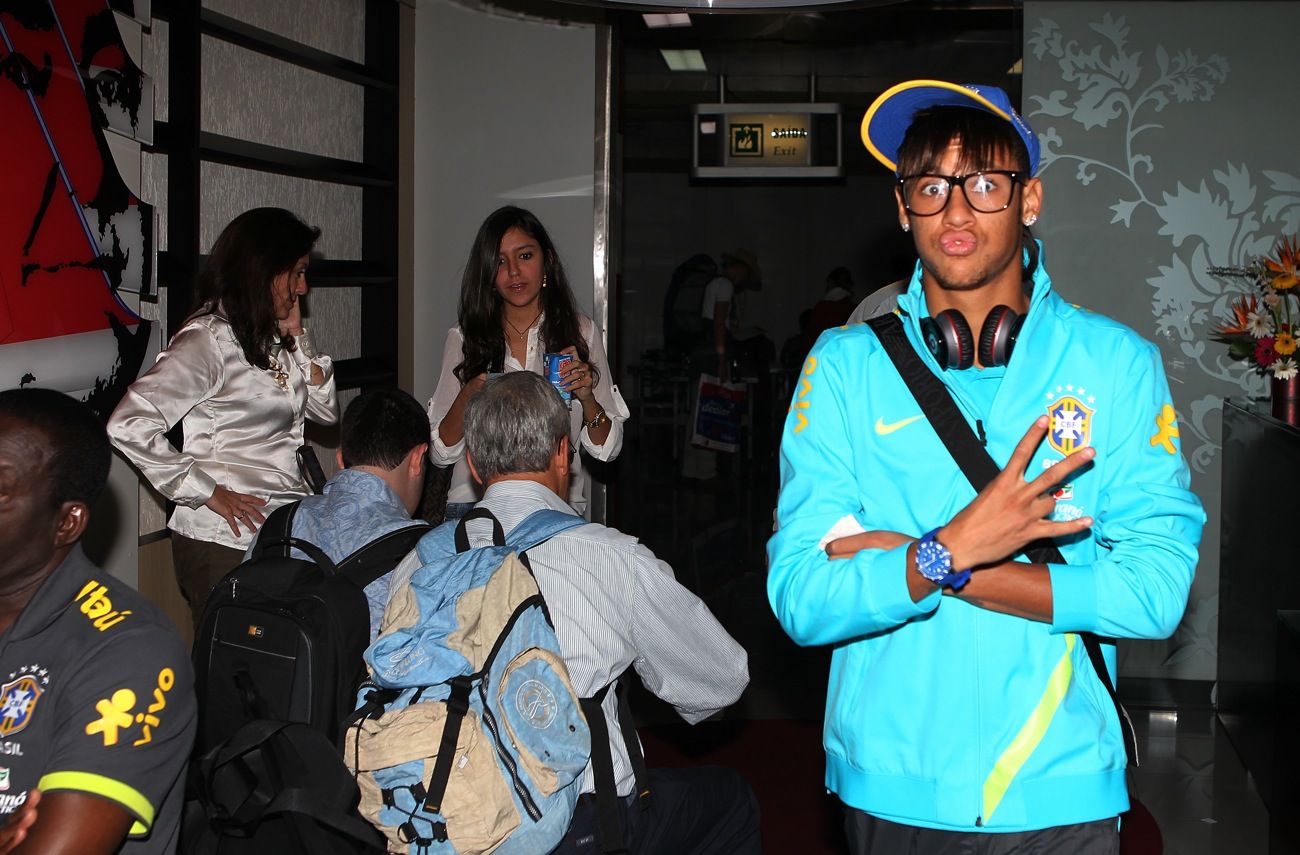 The Brazilian Olympic squad also flew off to London this morning in the same plane as the country's national Judo squad. And if Neymar were to see that unflattering shot of himself, he'd probably yell for it to be taken off imediatamente. No chance of that!
The selecao will train at Arsenal's Colney training ground tomorrow to resume their preparations ahead of their friendly against Stuart Pearce's Great Britain Olympic team on Friday.
In London, they'll be putting up at the Sopwell House Hotel at Cottonmmill Lane, so if you spot a couple of blue neon blokes with their headphones in the air, don't say you weren't warned!
Meanwhile, Internacional's prodigy (hailed as the next Kaka -there are 4,595 of these in the market now),  Oscar, is set to join Chelsea on a £25 million deal,  A David Luiz party is on the way!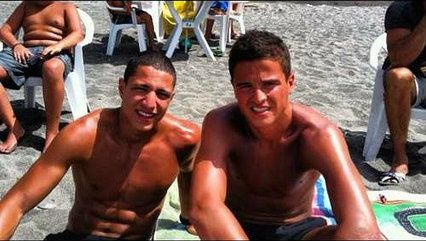 Barcelona's Ibrahim Afellay, who has been linked to Arsenal in recent days, was spotted soaking up a tan in the USA with his friend. The Dutchie has been widely speculated to be "left out" of Vilanova's plans next summer (tragic), and is now looking for an exit strategy out of the club before the season starts in a few weeks.
Arsenal, Lille and Inter Milan are said to be interested in the attacking midfielder, who cost Barca 3 million euros.
Photos via Sport, FC Barcelona, R.Ribeiro