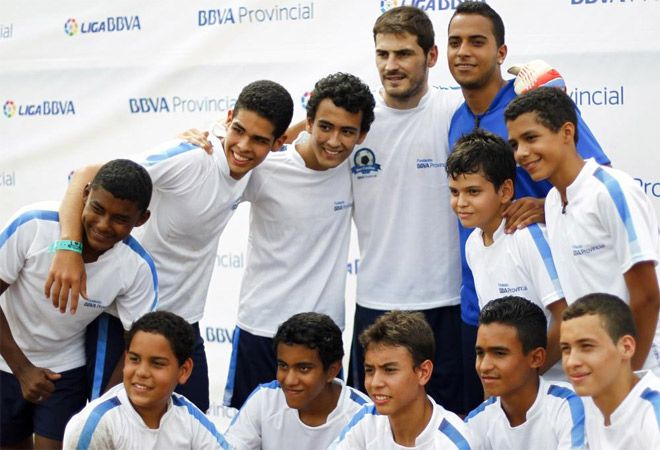 Spanish Goalkeeping Saint (oh, you can bet that they've already sanctified him in the smaller towns!), Iker Casillas, travelled to Caracas, Venezuela over the weekend to participate in a special football clinic for young footballers in the city. And San Iker certainly lived up to his 'Saintly' reputation. After receiving a drawing of himself from Emmanuel, a boy suffering from autism, Casillas gifted him with a personally-autographed Real Madrid jersey. Lovely!
As expected, his girlfriend Sara Carbonero accompanied him along on this trip to spend what's left of their summer vacation, which started last week when the couple flew from Madrid to Houston, Texas and proceeded to Caracas from there. There's less than 3 weeks to go and it's back to the grind for everybody, so they're certainly making the most of their time Stateside.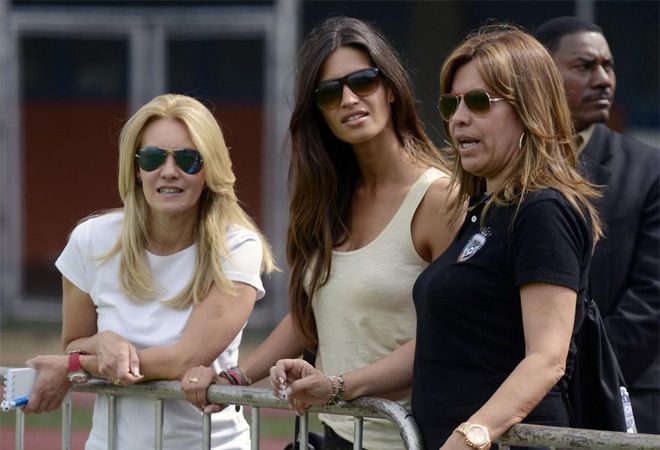 Real Madrid kick off their preseason with a friendly match against Real Oviedo on July 24, but Casillas and his Spanish Euro 2012 teammates are not expected to rejoin the group until July 30, the same day that Madrid travel to the USA to play against LA Galaxy and Santos Laguna.
However, the biggest preseason game of all (sans Ibrahimovic and Silva), takes place against AC Milan on August 8 at the Yankee Stadium in The Bronx and three days later, they will square off against Celtic Glasgow in Philadelphia. When did preseason suddenly transform itself into a Champions League quarter-final?!
Photos via AFP