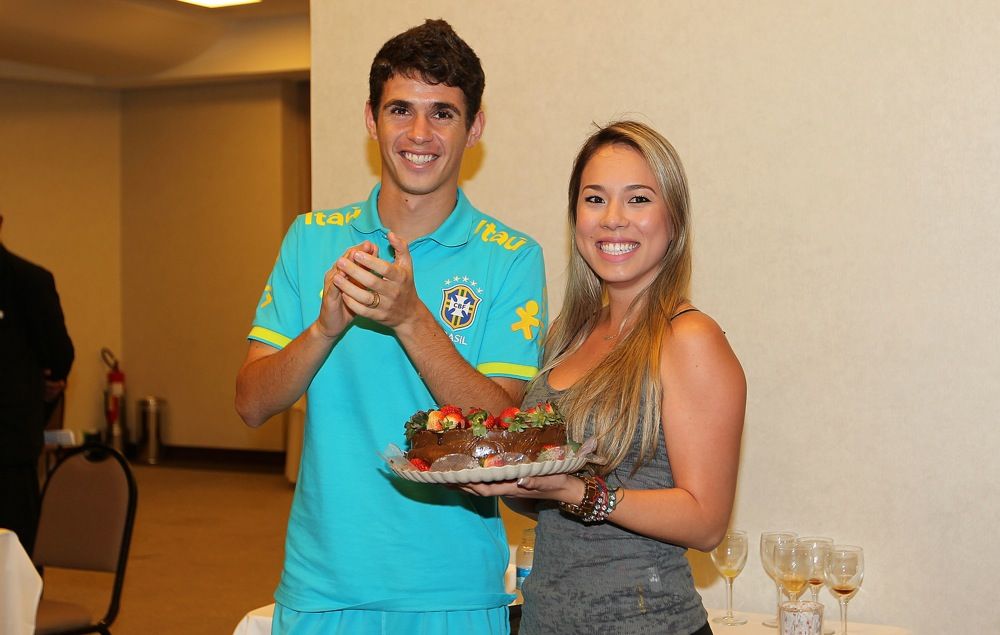 Chelsea and Brazil's attacking midfielder, Oscar celebrated his 21st birthday with the national team in Recife, Brazil yesterday. As expected, the selecao's pastry chef conjured up a special fruitcake for the birthday boy, which was presented by his lovely wife Ludmila (above) in the morning right before their training session!
The players all gathered for the traditional 'birthday shot' which involved Leandro Damiao transforming into a sudden rock star, Marcelo eying up the floor for a Capoeira move and an awkward Neymar with flat-top hair. Oscar's sister (seen with Ludmila below) also made the trip to celebrate with her brother.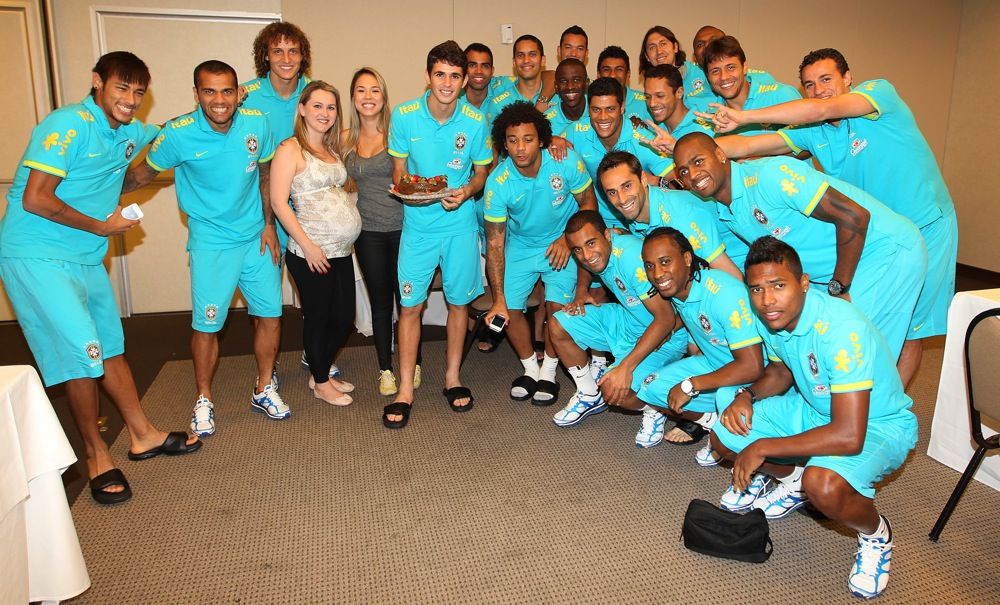 Brazil will play China in a friendly match at the Arruda Recife stadium tomorrow. However, unlike their South American counterparts, the World Cup hosts do not need to play any qualifiers ahead of the tournament. This leaves the selecao with a (possible) lack of competitive games before the Confederations Cup, which explained the jeers they received after a dismal 1-0 win over South Africa last Friday.
In all honesty, the entire debate about Brazil being terrible and falling out of FIFA's Top 10 ranking is getting stale and um pouco chato! Mano Menezes may be terrible – like any other coach who has never won World Cup for Brazil- but what about some positivity?!
"The fans have the right to behave any way they want, we can't change that. But we need their support to put this team together for the World Cup, it will be easier if they are on our side. The fans should have supported more. If they had supported us from the beginning the result would've been different." – Menezes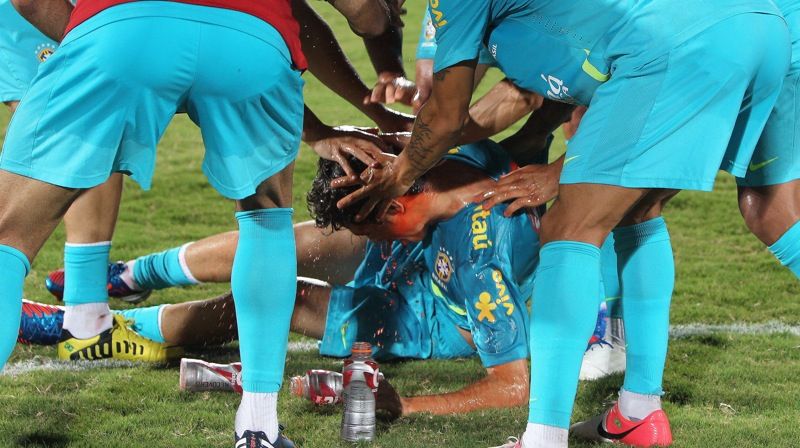 And of course, here's a parting shot of birthday boy, Oscar, getting the 'Gatorade' birthday treatment!
Photos via R.Ribeiro