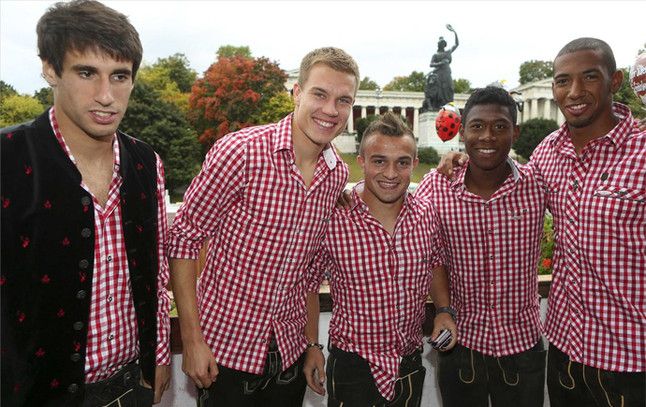 Bayern Munich celebrated the 2012 Edition of Oktoberfest in typical Bavarian style yesterday, except this time, they had new recruit Javi Martinez within their ranks. Granted, the Spaniard looked a little confused by the dress code (the Spanish don't do Bavarian Fancy dress – bring on the 'beret', which is the traditional Basque costume!) but he still made sure to wear a vest!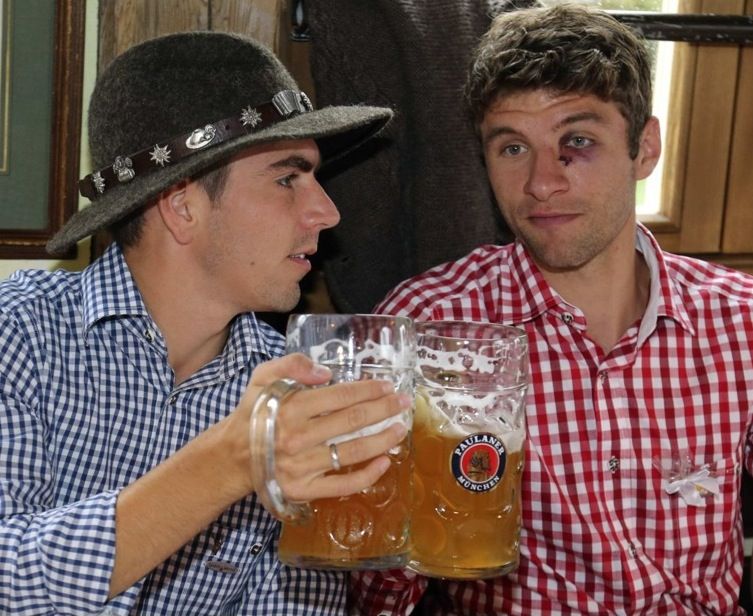 Thomas Mueller, who suffered an unfortunate eye injury after a clash in Bayern's 2-0 win over 1899 Hoffenheim on Saturday, also turned up with his wife Lisa (photos below) and club captain, Philipp Lahm aptly offered a toast to his teammate. You know these Germans, they drink to anything! Got a blue eye? They'd be happy to drink to that!
Manuel Neuer, Franck Ribery, Mario Gomez and Arjen Robben all attended this year's festivities, which were no different from last year's really, except many of the players didn't turn up in full costume. The biggest question, however, is where was Jupp Heynckes in all of this?!