It's time for your Weekly Gossip Special again! This week, read about Pilar Rubio and Sergio Ramos' secret reunion, Mario Balotelli's new apartment, Peter Crouch's night out, Pato and Barbara's boat ride and The Rooneys' new bundle of joy!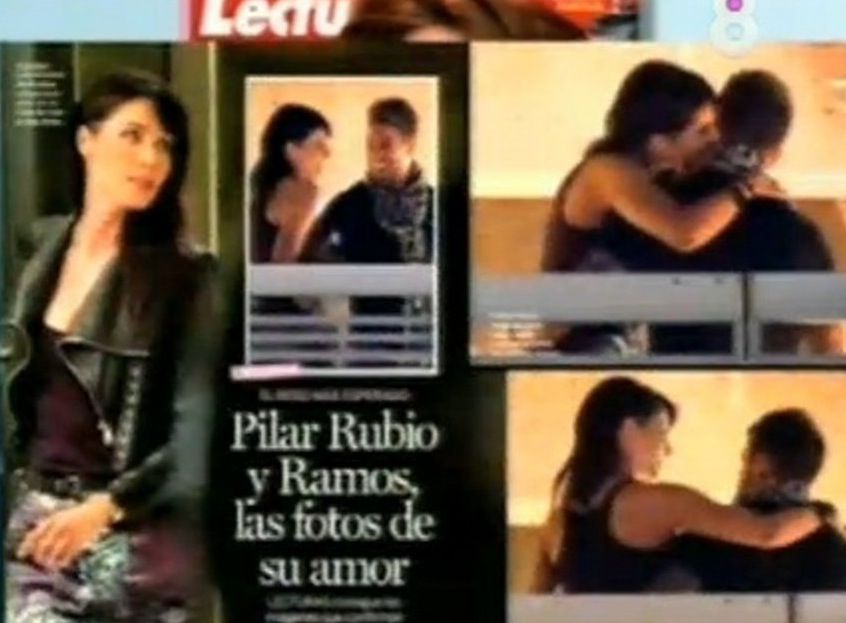 Finally, after weeks of 'hard work' and possible overtime from the Spanish paparazzi, new images of Sergio Ramos and TV host, Pilar Rubio, together have emerged. The photos of Madrid's new couple were published in gossip magazine, 'Lecturas' this week and show the couple having a bit of a laugh and cuddle at his house. Altogether now : awwww!
Pilar Rubio, of course, met Ramos during the celebration party of Spain's recent Euro 2012 win and the two were recently linked after her car was spotted parked outside his house.
Man City's bad boy and Master of Fireworks, Mario Balotelli recently purchased a new €930,000 luxury apartment in Brescia just because he can (ugggh). The house is measured at 250 square meters and comes equipped with a circular bed, a bathroom with a mini spa built, an ultra marble kitchen and large windows to "enjoy spectacular views over the city and the surrounding mountains".
According to Sport, the house will be the "love nest" of Balotelli and his girlfriend/mother of his baby, Raffaella Fico, when the couple moves to the Alpine country. However, there is no space for a library, although the designer had suggested allocating space for one to the striker. "What (do we need a library) for?" was the (apparent) reply from Balotelli.
Abbey Crouch and Peter Crouch were spotted enjoying an indie gig this week from the band 'The Razz', whose front man just happens to be Abbey's younger brother, John Clancy. Lucky for some, he didn't break out into his signature Robot dance halfway on the floor. It's an indie gig after all – no need here for awkward moves!
New photos of Pato and Barbara Berlusconi were also published in Italian gossip rag 'Chi' this week, dismissing rumours that the Serie A Supercouple have broken up. Yay! We loved them together.
The couple were spotted enjoying a romantic boat ride near Stressa, an Italian fishing island.
Previous reports had suggested that Pato developed 'cold feet' over marrying Barbara and was intimidated by the prospect of becoming Silvio Berlusconi's son-in-law (true story!) Looks like this isn't true, then.
The Rooneys are expecting another child and a sibling for their adorable son, Kai, according to a Twitter message posted by Coleen yesterday. Congratulations! Hopefully it'll be a girl then?
"A few people guessed, so news is out ha!! Me, Wayne and Kai are thrilled that we are expecting a new addition to our family around May time x

. It's still only early but bursting with excitement! Also wanted the news to come from us, before anyone else!' – Coleen Rooney
Photos via Chi, The Daily Mail, Lecturas, Sport