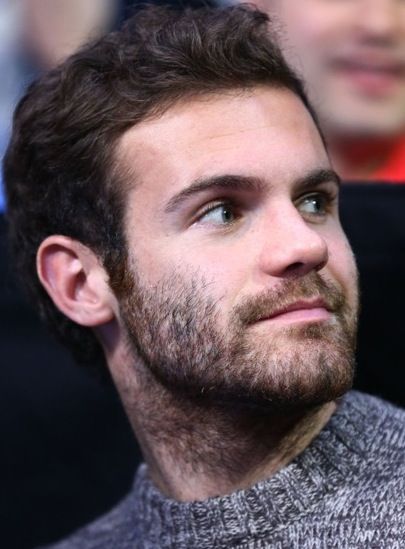 There's nothing sexier than a man who knows his sh*t, and that's basically Juan Mata for you. The Chelsea midfielder has a degree in physical education and marketing and coincidentally, did some journalism modules in university as well, which is actually perfect for the media duties he's made to do for the club!
Ahead of tonight's exciting Chelsea-Liverpool encounter, Mata spilled the beans to the press about using his scruff and brains to succeed in football. That's a killer combo, ~juu guys~ and let's not forget how quick-thinking the 24-year-old can be when it comes to controlling the Blues' midfield alongside Eden Hazard and Oscar. 
"I think, if you are playing football, the study can help you to think quicker,' Mata said carefully. "'We're playing with freedom, Ed and Oscar and me, we all three love to play with the ball, and our relationship with each other is very good. But we know that, when we are defending, we have to be in those free positions to defend. So, attacking, we play with freedom, but talking about defence, we have to be very, very straight with the team.'
Tragically, he still isn't a starter on the Spanish team – which is already brimming with the Xavi-Iniesta level of intelligence – but let's say two, three years down the road, it could very well be a Juan Mata revolution for La Furia Roja. Keep talking, Don Juan Mata….queremos oír!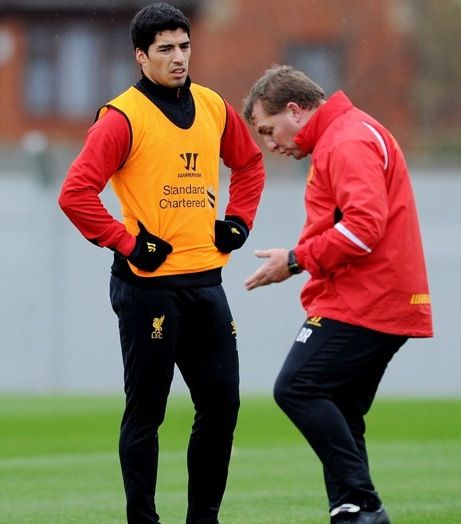 On the other side of the intelligence spectrum (oh, admit it already!) is Luis Suarez, who has been lauded by both Brendan Rodgers and Roberto di Matteo for his work rate. Suarez was bought to play alongside Torres at Liverpool in 2011, but as we all know, he never got that opportunity when Spaniard departed for Chelsea after putting in a transfer request to force through his £50million move. Ah, the lovely sound of fate!

Perhaps Rodgers got a little emotional when comparing Torres to Suarez, which is certainly fair given the fact that the Uruguayan has scored seven goals in the last nine games and has, quite possibly, made Liverpool fans forget about Torres forever. Oh you mean they don't know who he is?!
"I have seen some comments recently that (Torres) loved his time here and owes Liverpool everything. Liverpool gave him an opportunity in this country and they did very well during that period. Things move on and we have one of the best strikers in the world in Luis Suarez now. Luis is up there in that one per cent of world class strikers.

"There is no team in the world who would not want Luis Suarez in it. When I look at what he gives us consistently, I don't think there's anyone else in the division who's better. I have been very fortunate in my life to have worked with top strikers, but this is a guy whose energy is relentless. Look at how he's asked to press the game, for defenders he is a nightmare." – Rodgers
Indeed, if Liverpool want to score tonight, Suarez is their man – but we're pretty sure Roberto di Matteo already has a Powerpoint Presentation called "Suarez 101″ ready for his defenders!