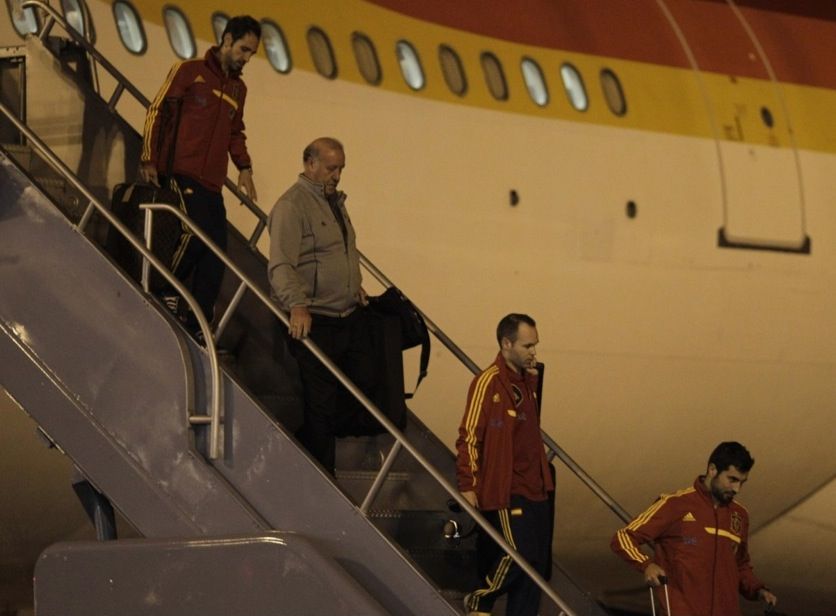 It's International Week again, which is basically Sepp Blatter's ridiculous idea of trying to assert control over the football calendar. The domestic season begins again on Saturday and the Champions League will go on "as per normal" next Tuesday – MADNESS!


The weary look on Iker Casillas's face said it all when the Spanish team touched down at the Tocumen International Airport in Panama a few hours ago. Honestly though, is it absolutely necessary for Spain to play a friendly against Panama this week? Or Portugal to meet Gabon? Can't this all be scheduled for later, Blatter?!
Luckily though, despite not calling up Xavi, Xabi Alonso and Torres, Del Bosque -  still has ammunition in the form of Don Juan Mata. Other notable new additions include Athletic Bilbao's midfielder Markel Susaeta and Barca right-back Martin Montoya of Barcelona. Naturally, Jordi Alba was also called up because his form for Spain has been absolutely phenomenal.