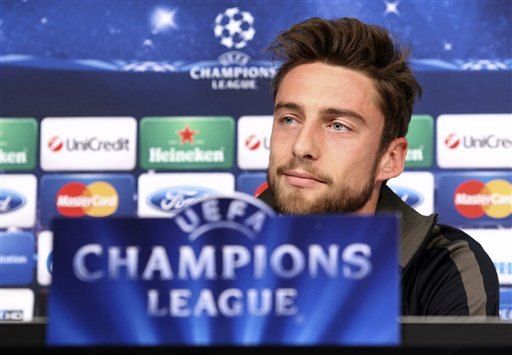 Juventus' Claudio Marchisio and his hair turned up at the press conference yesterday ahead of tonight's exciting clash against Chelsea. With amazing locks like that, you can expect the front row to be filled with fashion photographers – can't help it sistaaahs!
Unfortunately for The Old Lady, they now lie third in Group E and desperately need to beat Chelsea tonight to stand a chance of progressing to the next stage. Shakhtar Donetsk, leaders of the group, have also amassed seven points from four games and are only ahead of Chelsea based on goal difference. Thus, if the Blues are looking for a win tonight, their priority is to score as many goals as possible – probably over Claudio's head.
"It's the biggest game of the year for us. We really want to go through to the next round. It won't be easy against the defending champions, especially after they strengthened the team in the summer. But challenges like this really get us fired up. I hope the fans will be there with us as they are when we play at home in Serie A," declared Marchioso.
Meanwhile, Bayern Munich's Javi Martinez and Toni Kroos did press duties ahead of their Champions League meeting with Valencia. Martinez was picked because of his Spanish roots – although he is Basque – and also because they expected him to rattle off midway about paella valenciana (easily the best in the world). Unfortunately, he didn't, but both Bayern and Valencia can expect to progress to the next round even if they draw this match.
Amazingly, Martinez seems to think that the Mestalla is a great venue for a Champions League match. We'd beg to differ, really, but for the players, it is always a different story.
"It is a difficult ground for a visiting team. The home fans support their team strongly, it is a compact stadium. I like it a lot, I enjoy playing there," he said.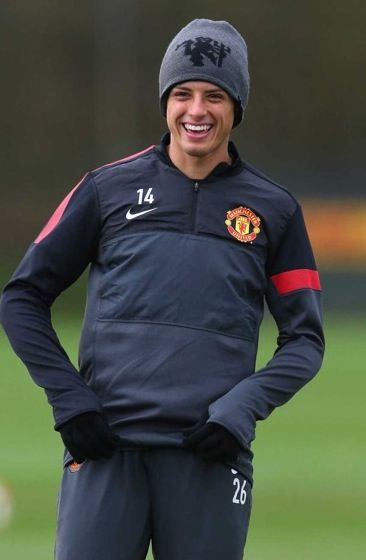 We all know that the biggest 'crack' at United at the moment is Chicharito, and all eyes will be on the Mexican when United take on Galatasaray tonight. According to Sir Alex Ferguson : "He loves life and loves playing football. Every training session he buzzes around with a big smile."
How many goals will it be tonight, Chicharito? Four? Five?