Buenos dias from Arsenal's Colney training ground (Mikel Arteta style!) as we prepare for this weekend's Premiership games. Arsenal will take on Swansea at home later this afternoon following a midweek 1-1 draw against Everton. Other matches include Reading/Man United, City/Everton, Fulham/Spurs and West Ham/Chelsea.
Naturally, we're reaching the 'crunch time' of the season and for the Gunners, being pushed down to seventh place in the table doesn't look too good. Everybody wants a Top 4 Christmas, especially Santa Cazorla!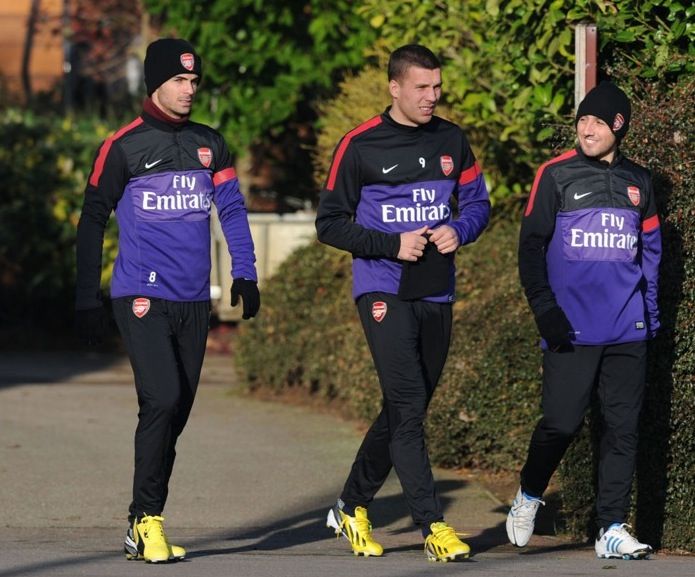 "We have rebuilt a new team, we have Jack Wilshere back and hopefully we can go from strength to strength. We have the spirit, but we have some room for improvement in the final third. Overall, though, when you have the spirit you have the chance," declared Arsene Wenger at yesterday's press conference.
Unfortunately for Arsenal, the key isn't so much Jack Wilshere's return – but their finishing per se. London mascot Olivier Giroud is picking up – slowly but surely – but Arsenal need to start banging in those goals like it was 2004/05 again.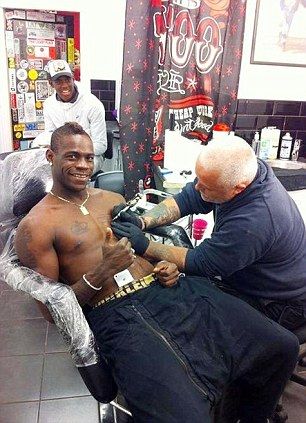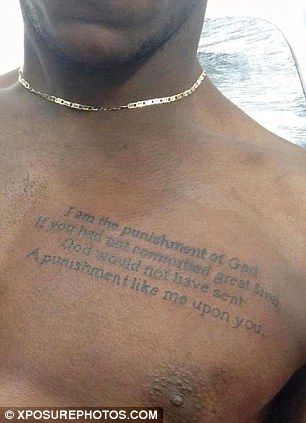 Mario Balotelli got a new tattoo following his goal against Wigan on Thursday, and in typical 'BaloBallistic' style, it was a line of text inspired by Genghis Khan.
'I am the punishment of God,' read the tattoo on his torso. 'If you had not committed great sins, God would not have sent a punishment like me upon you.'
We remain speechless for now.
In Spain, the exciting Madrid derby will be contested at the Santiago Bernabeu on Saturday night. Exciting? Of course! For the fifth time in their history, Real go into the derby eight points behind second-placed Atletico and 11 adrift of Barcelona. Oh, to be in Madrid for this game would be epic!
Meanwhile, Jose Mourinho declared that he would be walking out onto the pitch tomorrow on his own to confront the critical fans, who whistled him at their midweek King's Cup match (Real defeated Alcoyano 3-1).
Well, it is an ego trip more than anything else because frankly, Mourinho knows which section he'll be walking towards – and it isn't the one full of the Rojiblancos 'ultras'.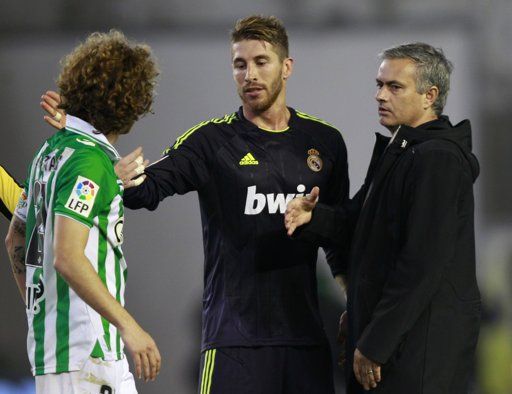 "They applaud me, they whistle me, that's life in football. I'll go out onto the pitch tomorrow at 9.20 p.m. on my own," Mourinho said. "Those who want to whistle me they can do it. People who come later should support their team, support their Real Madrid so that Real Madrid can achieve its objective which is to win the match. It's not a challenge of any kind. If they want to whistle I'll accept it with humility, and with calm as well because I have been around for many years." – Jose Mourinho