Welcome to Offbeat Wednesday, your weekly Gossip Special! This week, read about The Rooneys' Christmas, Neymar and Ronaldo's nightclub moves, Enoch Barwah (Mario Balotelli's brother) getting into a Christmas Eve brawl, Alex Gerrard's unfortunate shopping trip and more!
Coleen Rooney dressed her family up for Christmas as Dorothy and Oz from The Wizard Of Oz (we can only assume Wayne Rooney went as The Tin Man, although Peter Crouch would've been the better choice for that role!)
For the record, Kai looked adorable in his little scarecrow outfit and the Rooneys decided that it was never too late for Halloween… Honestly, there's only so much black, green, white and red you can wear for Christmas right? Might as well go Over The Top, chicas!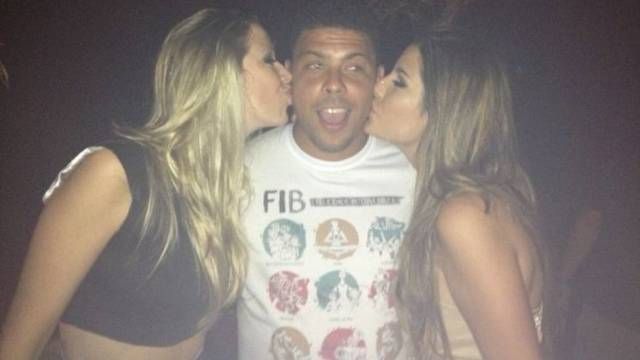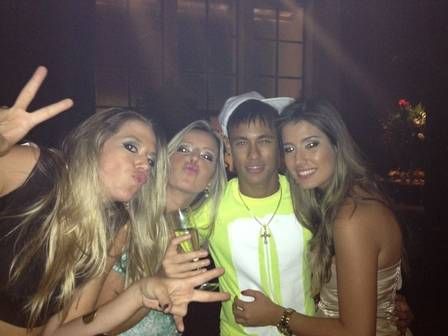 In true Brazil party style, Neymar and his idol, The Original Ronaldo™ – who recently lost a ton of weight as part of a reality TV challenge – partied like they won the 2014 World Cup last Wednesday at the Casa NTX nightclub in Rio Grande do Sul. And just so you know, it's absolutely compulsory to do the duckface if you're taking photos with Neymar!
Anyway, the duo hit the club circuit after participating in Ronaldo and Zidane's conjoined 'Match against Poverty' friendly game in Gremio. As usual, they were followed by groups of girls around the club. Someone should've yelled : "Who wants a grind? Make your way to the Neymar corner over here!"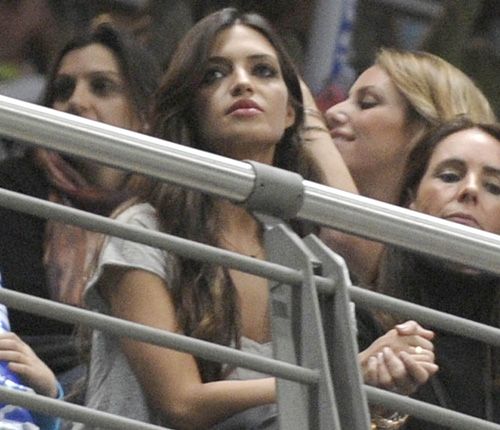 Sara Carbonero attended Iker Casillas' charity game in Madrid earlier this week for a special cause – promoting employment for youths who are at a risk of exclusion. Players who featured in the charity game include former Real Madrid legends such as Fernando Hierro, Fernando Morientes, Emilio Butragueño, Álvaro Benito and Rubén de la Red, who retired in an early part of his career due to a heart problem.
11,000 people attended the friendly match at Madrid's Sports Palace.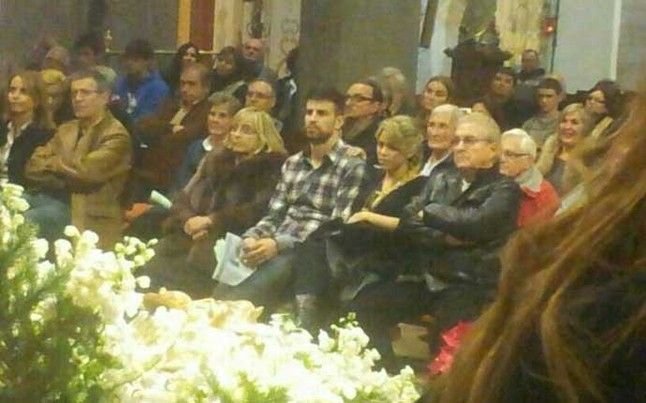 Amador Bernabéu, former director of FC Barcelona and grandfather of Gerard Pique has traditionally attended the annual "Missa del Gall" Christmas mass for many years. A family tradition, you could say.
Of course, this year was no exception as Amador was accompanied by Gerard and a heavily-pregnant Shakira, who sat in the front row.
Mario Balotelli's younger brother, Enoch Barwuah, 20, appeared in an Italian court on Christmas Eve accused of assaulting two policemen. Enoch had apparently been attacked while drinking in a bar in Brescia with his sister Abigail and took the argument outside. 
According to The Daily Mail, police officers said they found him in the street "shirtless and barefooted and when they approached they were kicked and punched". To make things worst, their squad car was also damaged in the incident.
What a soap opera of a Christmas Eve! If only Mario could knock some sense into him… the key phrase here : If Only…

Last but not least, here's Alex Gerrard (in that huge, black, feathery coat) getting her bag searched during a shopping trip to Topshop earlier last week. "What?!" you say. "Of course she wasn't going to do a Winona Ryder – she is the wife of Liverpool legend, Stevie G!"
Well, too bad the security guards don't ID WAGs as well as many of us do. It must've been a humiliating experience, but if there's a 'beep', they've gotta do their jobs!
Photos : The Daily Mail, Coleen Rooney, El Mundo Deportivo & Hola