Happy New Year, Futbolitinas! It's your first Gossip Column of 2013 and this week, we visit Iker Casillas and Sara Carbonero in London, Coleen Rooney in the Caribbean and Shakira and Gerard Pique in Barcelona. Meanwhile, in some rather unfortunate news, Man City's Kun Aguero and his wife, Giannina Maradona are taking steps towards a separation.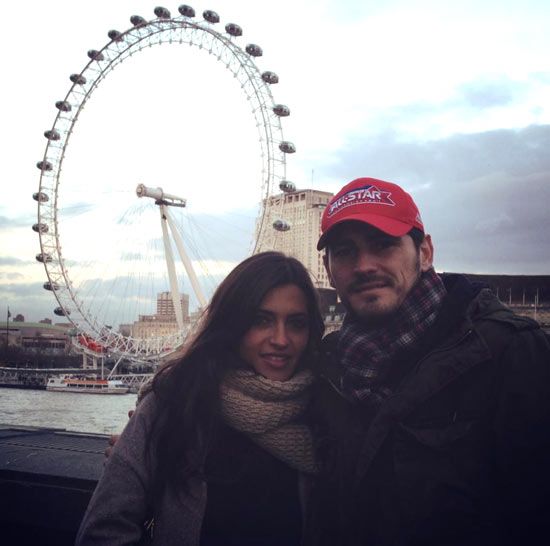 Real Madrid goalkeeper, Iker Casillas and his girlfriend, Sara Carbonero spent their recent holiday in London. For equal measure, they did the touristy thing and snapped photos in front of Big Ben and The London Eye. Honestly, you would have been able to spot them in the crowd if you tried, but at least they did a good job of blending in!
"I feel good but I'm not a machine, I have to train every day and there are better and worse times, but I feel fine. Above Casillas is Madrid. The decision is the coach's. In any case, the day I no longer have the desire to work, I'll stop," said Casillas, when asked about being dropped by Jose Mourinho during Madrid's recent 2-3 loss to Malaga.
Coleen Rooney spent New Year's Day with her son, Kai, in the Caribbean. Of course, Wayne couldn't be around because he had to play in United's 4-0 thrashing of Wigan last night.
She tweeted : "Off out for another lovely day with my beautiful son!! Ipad packed!! Haha! Watching Mary Poppins today. Have a great New Year's Day everyone." Awwww, altogether now : "a spoonful of sugar helps the medicine go down!"

The couple are expecting their second child in May.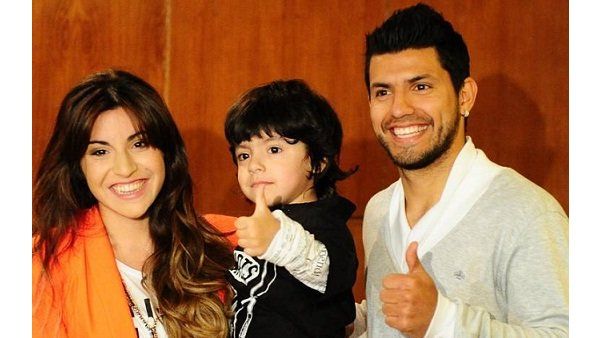 According to Argentinean news portal "Vanitatis", Giannina Maradona and Man City 'crack' Kun Aguero are now officially separated.
She recently left their marital home in Manchester, taking her son Benjie along with her, and both mother and son are now putting up in their €5 million house in Madrid. It remains to be seen whether this is a temporary move or one headed towards divorce. Maradona also recently separated from his girlfriend of eight years, Veronica Ojeda.
Kun and Giannina have been a couple since 2008, but after reports of alleged infidelity and unresolved differences between the two (since last summer), the marriage is said to have hit the rocks.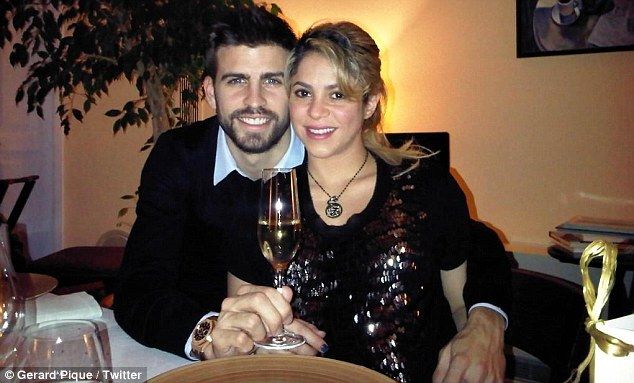 Gerard Pique and Shakira rang in the New Year at their new home in Barcelona. Despite being heavily pregnant, the singer put on a gold top hat and a white feather boa and danced throughout the night, in true Shakira style! Come on lads, you can finally let the angst out and say it as it is : "What a treat for Pique!"
Photos via : Twitter, Splash News, Daily Mail