It's time for your weekly, fabulous dose of Futbol Gossip! This week, the Van der Vaarts decide to reconcile after a brief separation, Mario Balotelli flies in his new Belgian girlfriend to Manchester and Real Madrid's Mesut Ozil is seeing a German popstar!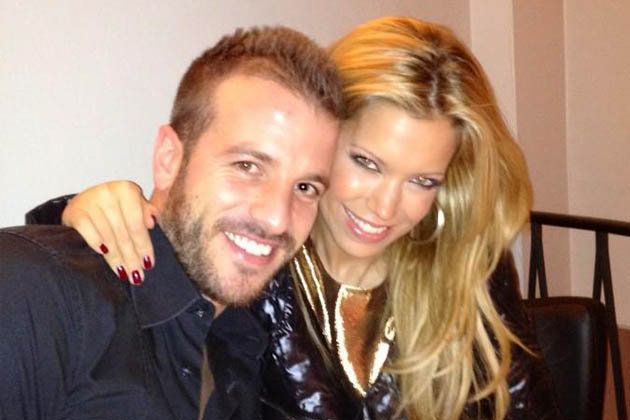 When the Van der Vaarts' announced that they were separating earlier this month, we shed a tear or two for the couple. Although most of you viewed the news with caution (a possible publicity stunt!)- despite the fact he hit her at the New Year's party – "The Posh & Becks of Netherlands" announced on Tuesday that they have decided to work on repairing their eight-year marriage. Lovely!
It's worth noting that Sylvie, 34, and Rafael, 29, are also in love with tabloid attention which explains the fact that the first interview the Dutch striker gave was to German magazine, 'Gala'. "I'm so happy … we'll try again," Rafael declared, in a statement that even got tennis legend Boris Becker involved. He said on Twitter : "Great news this morning! Sylvie and Rafael Van der Vaart are trying again. Bravo!"
Following the split announcement, Rafael van der Vaart apparently rented a new home in northern Hamburg, but has apparently decided to keep it.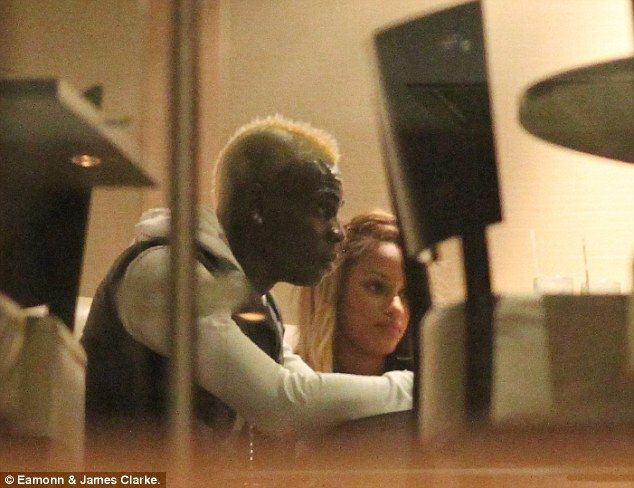 Here's a photo of Man City 'Bad Boy' Mario Balotelli, out on a date with a Belgian model named Fanny Robert (yes, we get that her name is not going to help her in the UK) last Thursday. Despite the birth of Pia, his newborn daughter with Rafaella Fico, the striker has been seen partying up into the nights with various girls.
Balotelli and Robert were spotted having dinner and a chat a San Carlo restaurant but tried to keep it low key by arriving and departing the venues separately. They later headed out to the Zouk bar, which is a popular hang-out for both footballers and Geordie Shore types. According to 'The Sun' – and therefore, you should take this with a pinch of salt – Balotelli paid for both Fanny and her friend to fly Manchester so he could spend some time with her. Hopefully she asked for an upgrade to first class!

During a visit to Manchester last December, Fanny also Tweeted photographs of herself "sprawled provocatively" over (Balotelli's) £130,000 camouflage print Bentley, according to reports in The Daily Mail. However, she has since deleted the tweets. Umm, Fanny love, we know how bad boys can be oh SO incredibly appealing, but from experience, run while you can!!!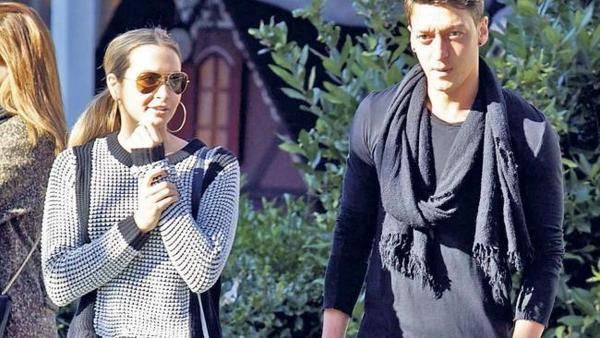 Real Madrid's Mesut Ozil, who had a public fall-out with Jose Mourinho last year, has been distracting himself with a new "Freundin", according to German reports. He is now seeing Mandy Capristo, a former member of the German pop band, Monrose, that won the reality TV show 'Popstars' in 2006. Capristo is a singer-songwriter, dancer and model, with an Italian-German background.
Ozil was formerly going out with German model/tabloid darling (one of these) Anna Maria Lagerblum, but they separated after his move to Madrid.
Here's a song that will be playing in Ozil's car for the next few weeks, at least!
Photos : Daily Mail, Bild, Twitter