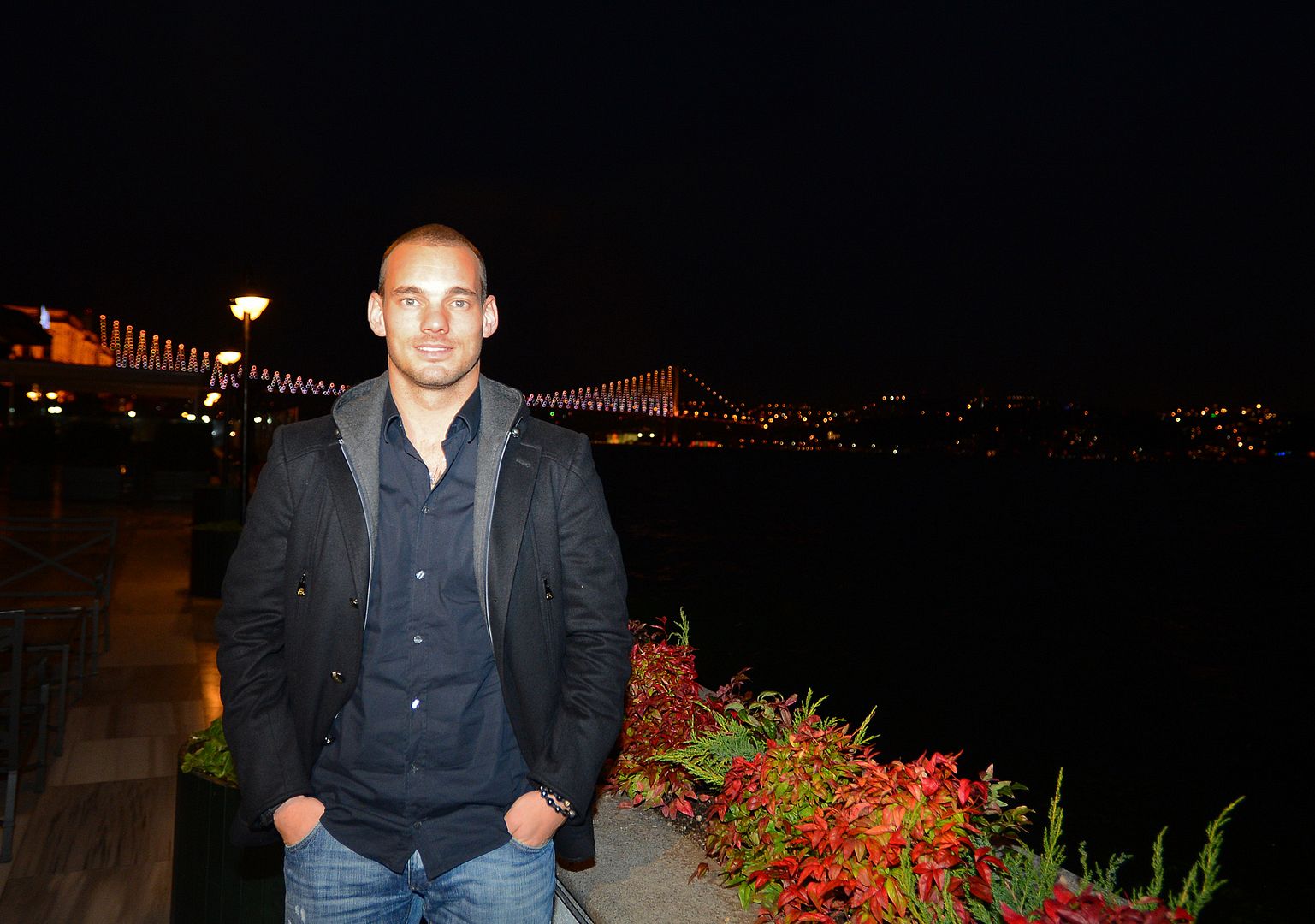 Dutch midfielder Wesley Sneijder arrived in Istanbul to a hero's welcome, after completing his move to Turkish side Galatasaray over the weekend. Of course, Sneijder's name was trending all over Twitter last week, as fans openly lobbied for officials to bring him to the club, after he disagreed terms of a new contract with Inter Milan.
When Galatasaray finally got him to sign the £8.4million (10 million euros) contract, the 28-year-old and his family were literally mobbed at the airport by ultras. Here's to an adventure!
They say that if you can't get the man to talk, you should ask his father! It's a favourite move of radio shows in Spain and the latest victim is Liverpool's Pepe Reina's old man, Miguel, a former Spain international who played more than 100 games for the club.
Miguel reckons that his son will make a return to Barcelona very soon, and it is only natural, given the fact that his childhood friend and Barcelona's first-choice goalkeeper, Victor Valdes, has not signed an extension to his current contract, which runs out in 2014.
For now, at least, we know where Pepe Reina gets his sense of humour from!
"Pepe has shown sufficient proof of the calibre of goalkeeper he is and right now – and sorry for the lack of modesty – he would be up to the task and the ideal keeper for FC Barcelona. I am absolutely convinced that Pepe would be more than delighted to return to his Barcelona where they made him into an upstanding man from the time he arrived at the age of 12 until he left.

"I say it publicly: I would be delighted to see Pepe back at Barca, of course I would. What father would not like to see his son at Barca? He has already been there but to return would be extraordinary." – Miguel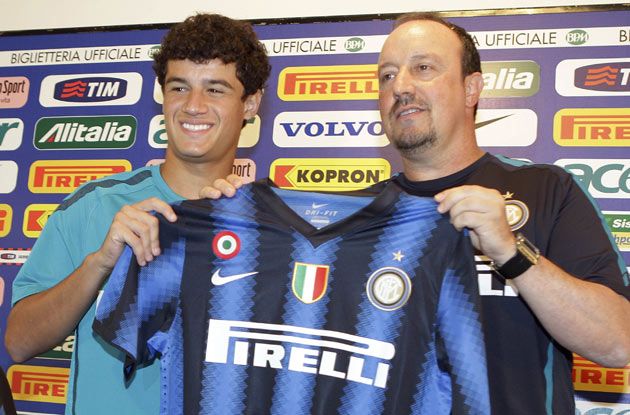 Here's an old photo that ironically links Inter Milan midfielder, Philippe Coutinho, to all those Liverpool transfer rumours - Rafa Benitez circa 2010! The Brazilian youngster – who played alongside Neymar in Brazil's youth squad – is said to be looking at a £10million deal, after the Serie A side rejected a bid of £8million a few days ago.
However, in an update to the story, the 20-year-old revealed yesterday that he wants to stay and "fight for a place" in Inter Milan, which doesn't really sound convincing, given the fact that the club sent him out on loan to Espanyol last season. Isn't it time to move on now, menino?! Don't worry – Lucas Leiva is around to help you get adjusted – he'll tell you exactly where to shop for churrascaria ingredients!