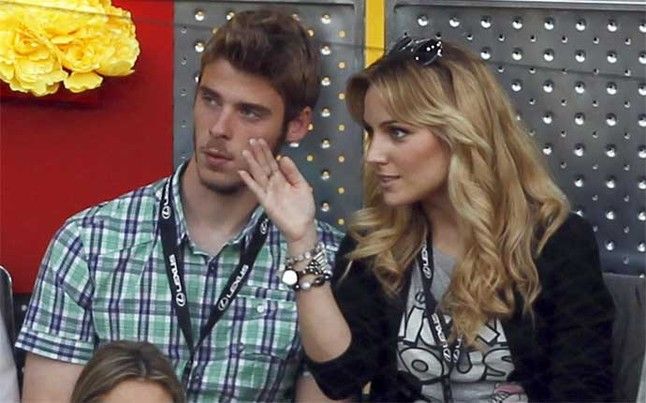 David de Gea's girlfriend, Edurne, has declared that the Man United goalkeeper wants to return to his native country and play for Barcelona. Ah… picante! After Pepe Reina's father made similar statements this week, Victor Valdes' successor at the club could very well be a toss-up between De Gea and Reina. It would, after all, make perfect sense for one of them to join Barca – Reina because he could be experiencing the effects of being jaded at Liverpool and De Gea, for feeling alienated by his costly mistakes at United so far.
"David is doing very well at Manchester United, but of course he would like to return to Spain and if Barca, even better," said Edurne, a singer who appeared yesterday on a programme called 'Aruscity'.
In other news, former United goalkeeper Peter Schmeichel has backed De Gea, after his punch allowed Clint Dempsey to grab an injury-time equaliser for Tottenham in their 1-1 draw last weekend.
"It is very easy to claim De Gea is to blame, I disagree. I think if De Gea had not played the way he did we would have lost 4-1. We played in a way that required the goalkeeper to make saves. He did that. He did his job. Nobody is highlighting that," said Schmeichel.

Here's a photo of baby Milan Pique Mebarak's feet – and his first pair of Nike trainers – posted by proud mum Shakira on Twitter last night. Cute shoes, but come on – we all wanna see Baby Milan's face!