In football, nothing screams "Lindsay Lohan!" more than missing a penalty and failing to secure a win in four matches. We're kidding, of course, but who's to say that there isn't a meltdown currently going on at Liverpool? Every football club goes through a bad spell every now and then, but it Liverpool's dismal 2-0 defeat against West Bromwich Albion and Steven Gerrard's penalty miss last night has been made to look like the final nail in the coffin of football nightmares. They haven't won a match since Boxing Day, although credit should also be given to Albion goalkeeper, Ben Foster, for denying Gerrard twice.
Brendan Rodgers' post-match analysis last night had undertones of exhaustion, almost as if the coach is reaching a final point of jadedness. "We just couldn't make the breakthrough. I can't blame the players, they gave everything," he said. Liverpool are due to play Zenit St Petersburg on Thursday.
Hang in there, ya'll! There's still a good three months left of the season to play for… and maybe a Champions League spot!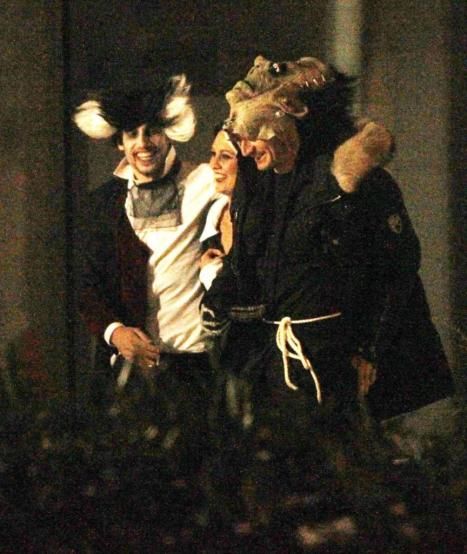 Bayern Munich's Javier Martinez stumbled out of a "Monsters and Villians" themed carnival party on Sunday evening, fresh from their 4-0 win over Schalke on Saturday. And indeed, it was an epic night! According to reports in Bild, the zany Bastian Schweinsteiger arrived dressed as Joker from Batman, Captain Philipp Lahm came as Shrek, Thomas Mueller came in a baroque Casanova costume and Mario Gomez arrived in a gorilla mask.
Meanwhile, David Alaba and Jerome Boateng went as skeletons and Manuel Neuer and Claudio Pizarro dressed up as vampires. Toni Kroos took on the character of Leatherface from the Texas Chainsaw Massacre while Diego Contento dressed up as Jigsaw from the "Saw" horror movies. Perhaps the best outfit belonged to Arjen Robben, who arrived as Pirates of the Caribbean star, Captain Jack Sparrow. He said: "I think it's nice that we do something with the team. The atmosphere in the team is outstanding. So that helps."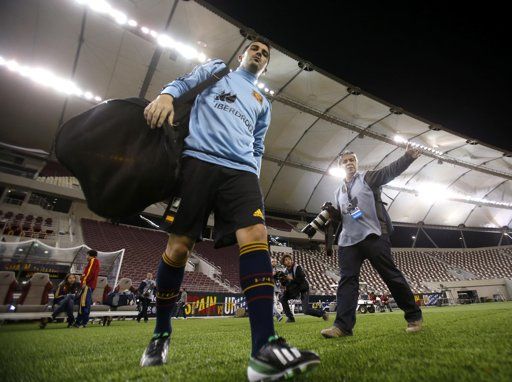 One-time Arsenal target, David Villa, has been admitted to the hospital last night with kidney stones, according to a statement from Barcelona last night.
A club statement said: "The club's medical services have announced that David Villa was admitted to hospital due to a nephritic colic infection. The player will undergo kidney stone treatment in the coming hours. At this point, David Villa is doubtful for the match against Granada on Saturday."
Ah, this isn't looking too good for the forward, who is still struggling to find his lethal form. Alíviate pronto!