Champions League Round of 16
AC Milan vs Barcelona | San Siro
AC Milan square off against Barcelona tonight and while you're potentially thinking "Meh. This is only going one way," think again! The Rossoneri's very own veteran defender – Philippe Mexès – believes that the Milan youth have got what it takes to bring down the Barcelona bus. Well, not really, he just thinks they're a spirited bunch in general.
"They can bring a lot of things to the team, this new generation is very enthusiastic. They also demand a lot in training as they are very lively, and it's doing good to all of us in the team. Milan can count on them as this is a long-term project." – Mexes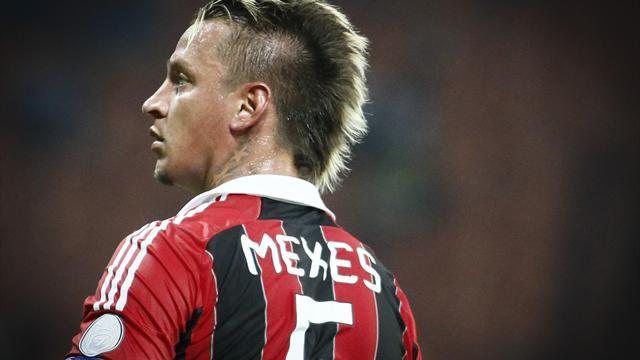 We like Mexes because he's not your typical Frenchman with his nose in the air (nah, c'est une blague!) and he has a Gattuso-isque "all for one/one for all!" attitude about him. Mexes is the Anti-Balotelli, if you will and is the sort of player who genuinely has the club's best interests at heart, although a few of you may beg to differ, with that Porcupine hairstyle he recently adopted.
Of course, the Milan squad that faces Barcelona at the San Siro will be vastly different from the one fielded at last year's quarter-final, which the Catalan giants won 3-1 (in the return leg). The likes of Alessandro Nesta, Clarence Seedorf and Gennaro Gattuso were all part of that aging set up. But while Allegri's squad this year is a mix of youth and experience, that doesn't mean the odds are stacked up against them. There's a lot to play for!
"I think it will be open until the end. We are the underdogs but we believe in ourselves. Although the team is pretty young compared with last year, and now it's a different Milan, we are still Milan and we will go for it." – Mexes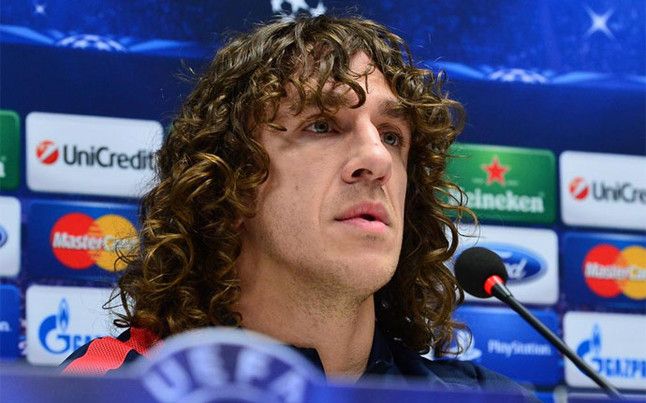 Meanwhile, Puyol – the other Goldilocks – is maintaining positive vibes ahead of tonight's clash. It could very well be 0-0 as it turned out last year.
"Personally I am really happy, not because it will be in any way easy, quite the opposite in fact. I am happy because Milan are a team I have always liked and I like playing there. They have an incredible stadium and I am sure this will be a fantastic eliminator." – Puyol
Anyway, just so you know, Barcelona are staying at the centrally-located Hotel Rosa Grand in Milan, right next to the Duomo cathedral. Vital information just in case you Milanistis wish to pop by the place at 4am with some pepperoni pizza and a box of Monopoly!
Photos via : AFP