Welcome to Los Chicas Chismes – your weekly dose of footie gossip! This week, read about Balotelli's new Ferrari, Maradona's rumoured 22-year-old girlfriend, Irina Shayk's Oscar party dress, Neymar and Bruna Marquezine's party and another adorable Rooney Mother-Son outing!

AC Milan's new resident bad boy, Mario Balotelli (finally someone to make Gennaro Gattuso proud), has been spotted all around his new city with Fanny and his Ferrari. According to a report published in Novella, one of the Italian pink pages, the striker has introduced his 22-year-old Belgian model girlfriend to his adoptive parents in Brescia. Smooth!
In another report published in "Chi" magazine, Rafaella Fico – the mother of Balotelli's recently born daughter, Pia – has complained that the striker has not visited them once or sent any money. Fico is still hoping to meet with Balotelli now that he is in the country, but when asked how she felt about his new relationship, she said : "If he's happy, I'm happy."
Indeed, this is the equivalent of Italian 'calcio telenovela' at its best!
In another shocking report, Argentinean football legend, Maradona, 52, has been linked to a 22-year-old female footballer from River Plate's women's team. That's both creepy and cool at the same time, depending on whether you're sober or possibly drunk (if you're in EST/USA time) while reading this. Also, Maradona is a lifelong Boca Juniors servant so dating a River Plate chica can be considered "blasfemia!"
Alas he gets away with anything in Argentina simply because he's The Dona…. duh!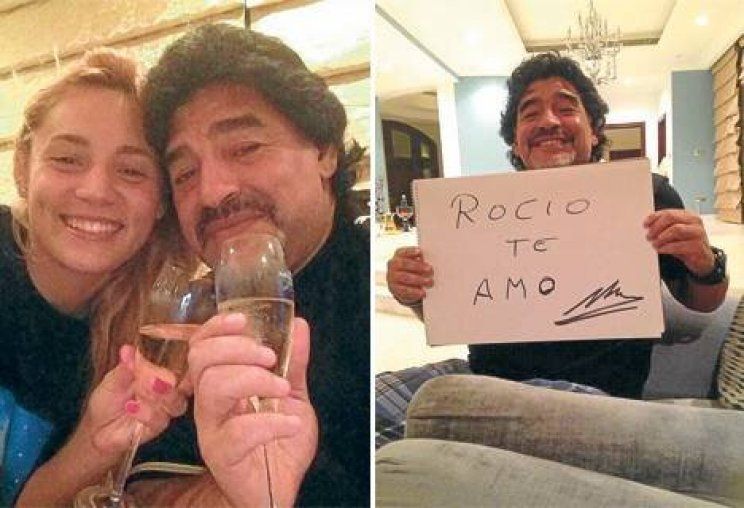 'Perfil', a national newspaper in Argentina, published the first photo of the pair together and another in which Maradona holds a poster declaring his love for her. The girl's name is Rocio and her brother told the newspaper that his sister and Maradona hung out together for a month in Dubai. They first met in 2010 when she "came to the hotel to say hello" (in other words, when she was 19).
Anyway, the Argentinean press notes that Rocio has "similar physical features" to Maradona's former partners including Veronica Ojeda and his ex-wife Claudia Villafane. Rocio is probably a little dazed and confused, especially since everybody in Argentina looks at Maradona through rose-tinted glasses and loves him in a God-like sense. As a footballer, she probably looks up to him in a positive way. However, this isn't exactly a good image if Rocio is looking to turn professional!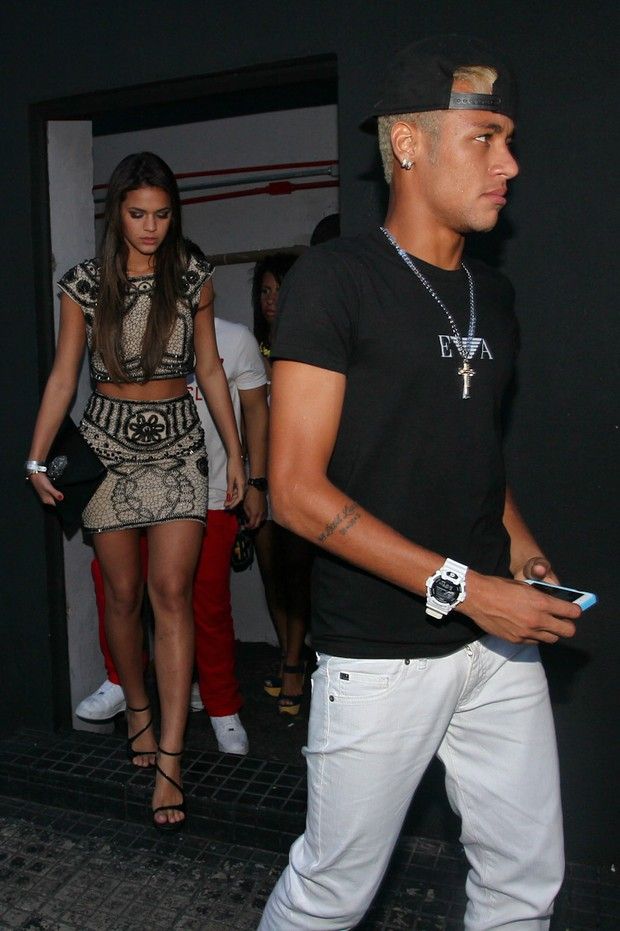 Speaking of role models, here's a player who doesn't really care about being one – Neymar! The Santos striker was spotted out with his girlfriend Bruna Marquezine on Monday as they celebrated his 21st birthday at a specially-held concert and party.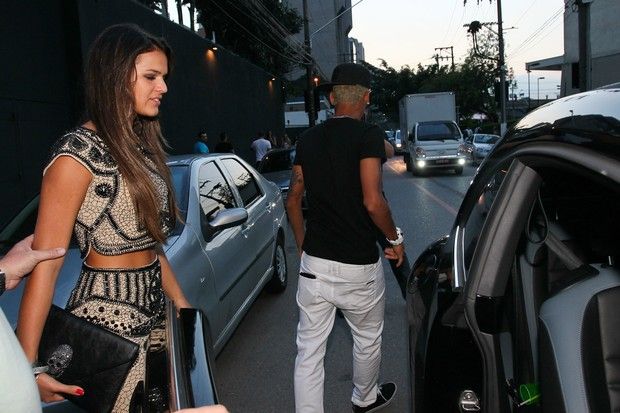 Over a thousand guests and celebrities attended the event – held at a Sao Paulo nightclub – to celebrate Neymar's birthday with him. According to sources, about 4000 cans of "energy drinks" (only!) were ordered and evening dinner consisted of a Mexican buffet spread by Nacho Loco. A band from Santos, consisting of the player's friends, played special pagoda music.
The adorable Kai Rooney and his mother – Coleen – who are absolutely growing on the Futbolita Family (!) were spotted running some errands in Wilmslow yesterday. Unlike her pregnant counterparts, Coleen has been wearing her sneakers (instead of heels!) to take her son out and about town. Hopefully, the duo paid a visit to The Van Persies' home because that would have been an epic reunion!

Kai and Coleen have been spending quality mother-son time together lately. The Rooneys' second child is due in May.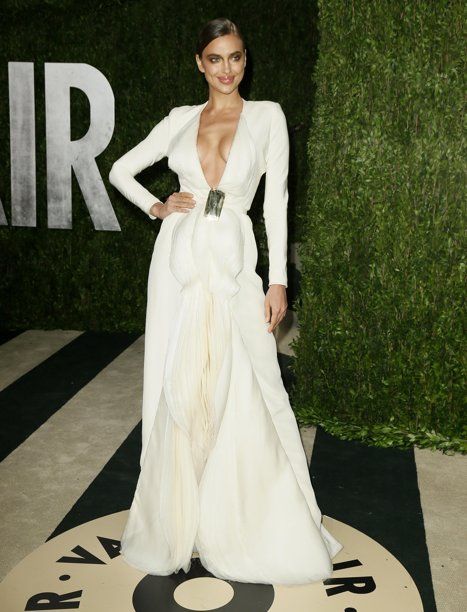 Saving the best for last (for all you blokes!), Cristiano Ronaldo's girlfriend of two years – Irina Shayk – arrived at the Vanity Fair Oscar Party last weekend wearing a long, white, flowy gown. Since becoming the Sports Illustrated Cover girl in 2011, Irina has been a frequent fixture in the glamorous party and fashion circuits.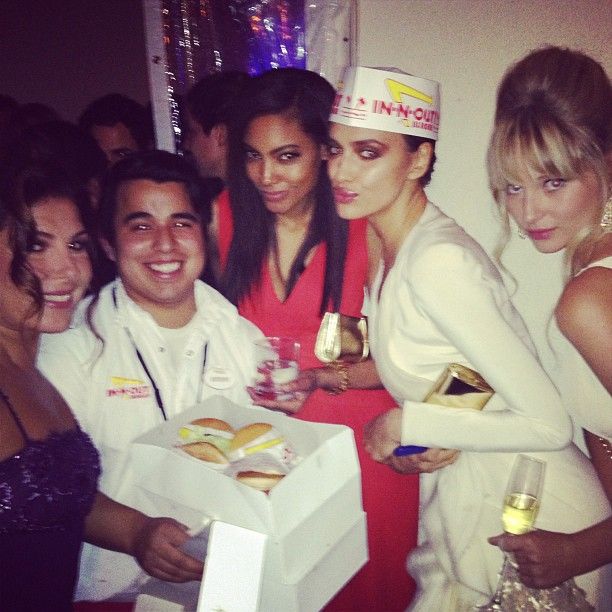 Luckily, we know why Ronaldo truly loves her – because she loves wolfing down In-and-Out burgers at 3am and doesn't forget to have a blast too! Pass the fries, please….
Photos via : Ego, Irina Shayk, Novella, El Mundo Deportivo, Perfil Argentina, Daily Mail