Offbeat : Crystal Palace's Cheerleaders, Raheem Sterling's Fashion Editorial and Benzema's New Beau
Crystal Palace's resident cheerleaders 'The Crystals' may be loved – or loathed, by the sad few that do – but one thing's for sure, they're a lot of fun!
The girls were recently contacted by the Saturday night TV show 'Let Me Entertain You' to create a popular version of the Icona Pop song, "I Love It", which is also the current girl-power anthem around the world, even if we'd like to pretend it isn't! Enjoy.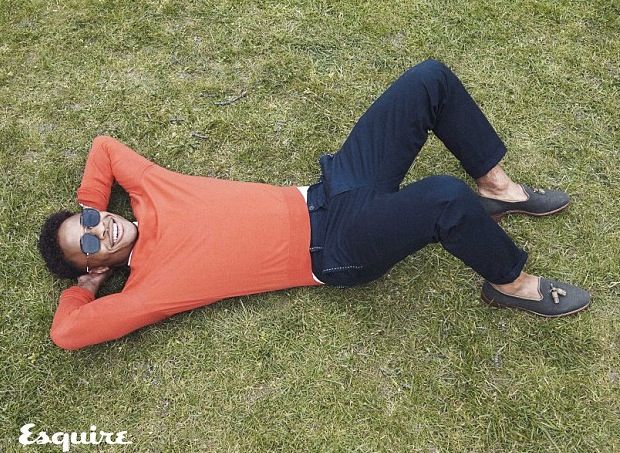 Meanwhile, Raheem Sterling got into his own "I Don't Care" mode by rolling on the grass in a high fashion editorial for Esquire magazine.
With the World Cup less than 50 days away, it's no wonder that the Liverpool ace and Queens Park Rangers prodigy has been picked out by fashion and style magazines as 'One to watch'.
In the interesting interview, Sterling – who moved to England from Jamaica – said he was once called 'Heemio' in school for his skills.
"In the school football league, I used to do loads of unnecessary tricks, thatís why they used to call me "Heemio". Iíve matured a lot since then, but whenever there needs to be a trick Iíll throw one in." – Sterling

'I used to be a lot more greedy than I am now ó now Iím a bit more for the team. As a young player, you canít be going in thinking you can dribble past everyone. Someone is bound to slide-tackle you or give you a dead leg.' – Sterling
And although Sterling got his first call-up at the age of 17, he has no expectations to be called up to Roy Hodgson's side, despite the recent injuries to Theo Walcott and Jay Rodriguez. "My ultimate dream is to get there. If I get there, Iíll be really happy," he said.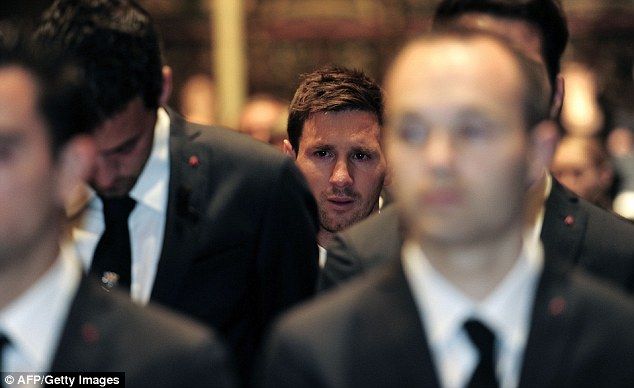 In moving scenes from last Monday, Barcelona star Lionel Messi was spotted breaking down in tears at a memorial service of the club's former coach, Tito Vilanova.
Vilanova died on Friday of throat cancer at the age of 45 and the entire first-team squad attended the service at Barcelona Cathedral to pay their respects to Vilanova, who guided the club to their La Liga title in the 2012/2013 season before being forced to resign last summer.
His wife and two children were also in attendance, with son Adria, a player in the Barca academy, and daughter Carlota, giving a moving and tearful address.
Midfielder Andres Iniesta said on the FC Barcelona website: "The death of Tito has really affected us. We knew him for a very long time. With him we won the league with a haul of 100 points, but what we'll remember about him is what he gave us on a personal level.'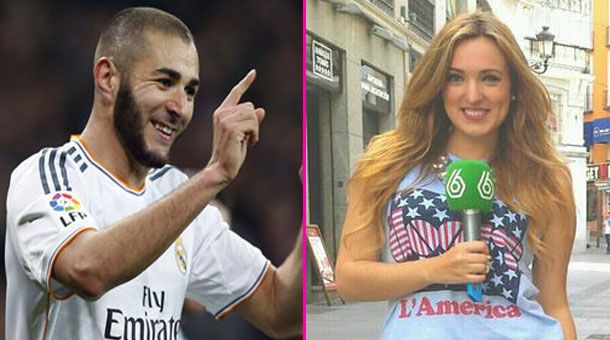 And what's a gossip column without the latest news of Karim Benzema's new girlfriend? According to French news portal LOC, the Real Madrid striker has been unfaithful to his current girlfriend and mother of his daughter, Chloe, with a TV reporter in Spain named Marta Riesco (above).
Benzema has a well-earned reputation in Spain as a Don Juan (if we could all just contain our laughter now for a minute) and has now apparently gotten involved with 26-year-old Riesco.
Although the journalist has denied the latest reports, her friends have confirmed to the French network that Benzema and her are "more than friends". In recent days, she also posted a photo of a bouquet of roses that were said to be from the Real Madrid striker.
Sources : LOC/El Balon Rosa/Esquire via The Daily Mail
About Futbolita